Around the world, nearly 50 million children have become refugees or migrants after fleeing their homes to escape conflicts and natural disasters – others have migrated in the hope to find a better life. You can help children in crisis through UNICEF.
The world is facing a lost generation with the largest number of refugees and internally displaced people since World War II. Millions of children and adolescents are spending their entire young lives on the move, driven from their homes because of situations of conflict, natural disasters and humanitarian emergencies. Children do not bear any responsibility for the bombs and bullets, the gang violence, persecution, the shriveled crops and low family wages driving them from their homes. But they are the first to be affected by war, conflict, climate change and poverty.
No matter where they come from, wherever they are, children are children and they need protection
Donate now to support UNICEF's action for child refugees and migrants.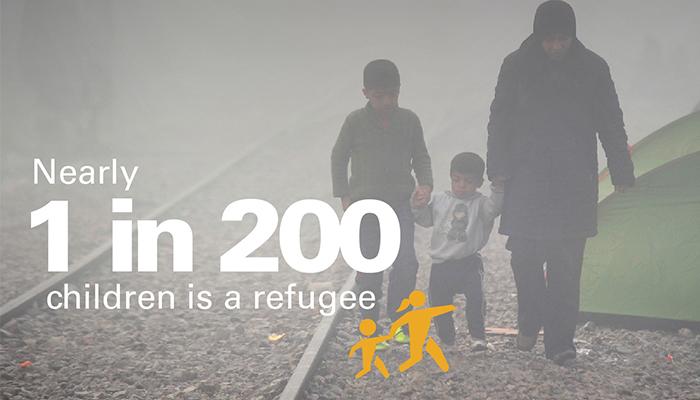 REFUGEE AND MIGRANT CHILDREN AMONG MOST VULNERABLE OF ALL CHILDREN
Millions of children migrate safely, for educational and employment opportunities, in search of a better life.

But millions more have had to flee, or have been uprooted from their homes by violence, war, poverty, persecution, exclusion, and the effects of climate change.

Around the world, nearly 50 million children have been forced from their homes. More than half of these girls and boys fled violence and instability. That's equal to three quarters of Canada's population. Every last one of them is seeking a different life than the one they left behind. Like every child, they just want to be safe and happy.

These children may be refugees, internally displaced or migrants. But first and foremost, they are children - no matter where they come from, who they are, and without exception.
Refugee, migrant, displaced – who are the children uprooted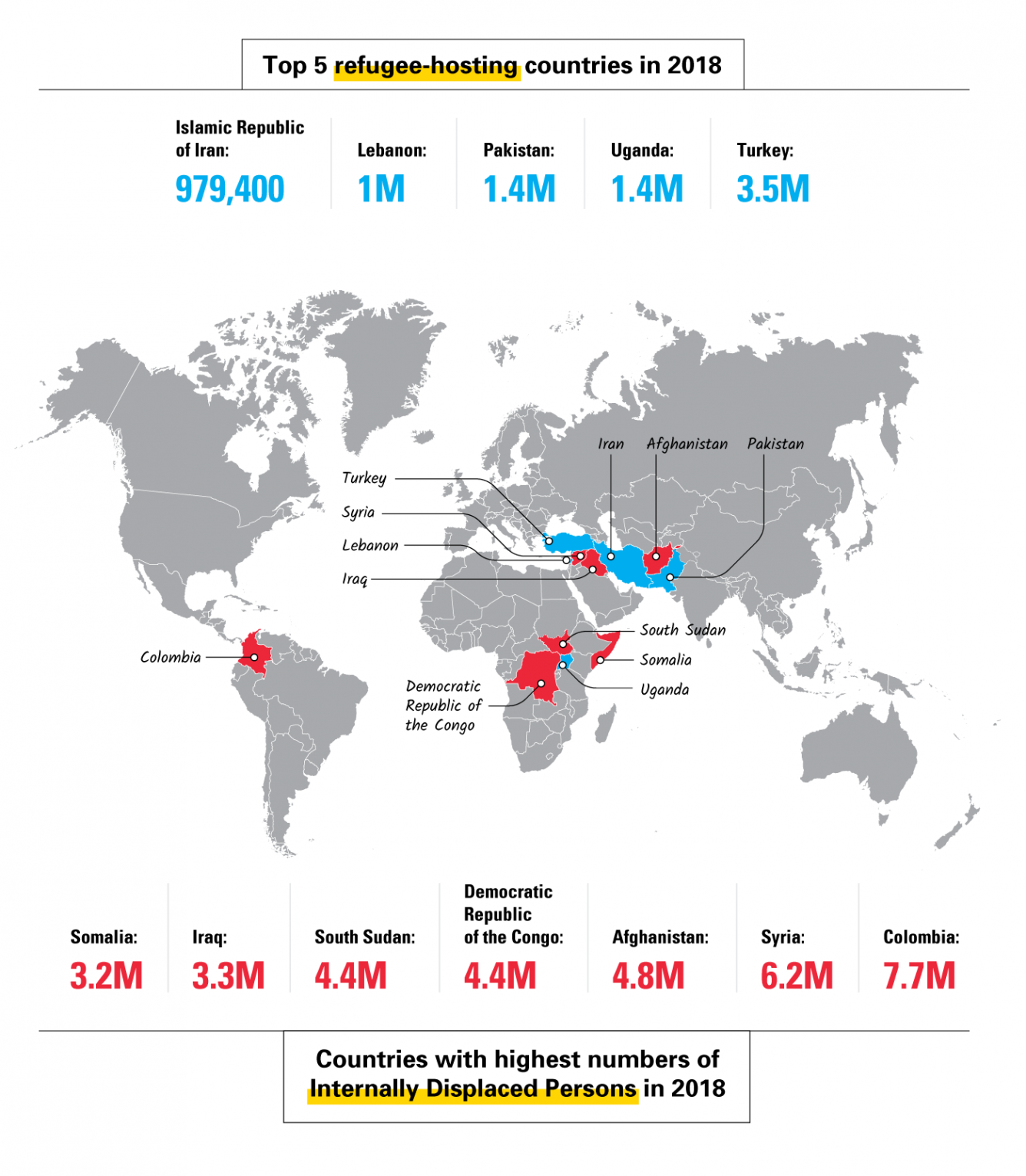 Migrant: A person who is moving or has moved across an international border or within a home country regardless of whether the move is voluntary or involuntary and regardless of the length of stay.

Refugee: A person who lives outside the country of nationality and is unable to return because of persecution or fear of persecution based on race, religion, nationality, membership of a particular social group or political opinion.

Asylum seeker: A person who seeks refuge in a country to which they have fled because of persecution.

Internally displaced persons: People who fled their homes – but not their countries – because of armed conflict, violence, disaster or a violation of human rights.

Uprooted: A general, non-legal term used by UNICEF for people who have left their place of origin for any reason. They may be migrants, refugees or internally displaced.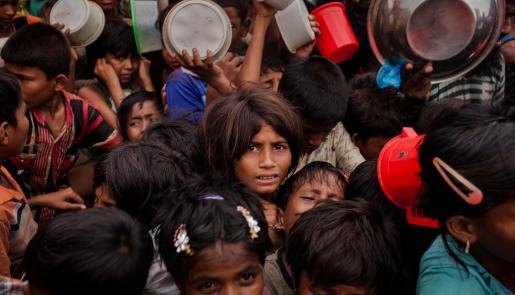 More than 391,000 Rohingya refugee girls and boys have escaped violence and persecution in neighboring Myanmar and found refuge in Bangladesh. Malnutrition, illness and lack of clean water, are just some of the issues they face in the camps.
Read more