In 2019, UNICEF reached almost all corners of the globe – 190 countries to be exact – to help save children's lives. To celebrate the end of the year – and the end of a decade – we've chosen 5 stories from at home and abroad, to showcase how the tireless work of UNICEF staff and the generous support of our donors enables us to defend the right to childhood, for every child.
1. Vaccinating Thousands of Children in 9 Days in Syria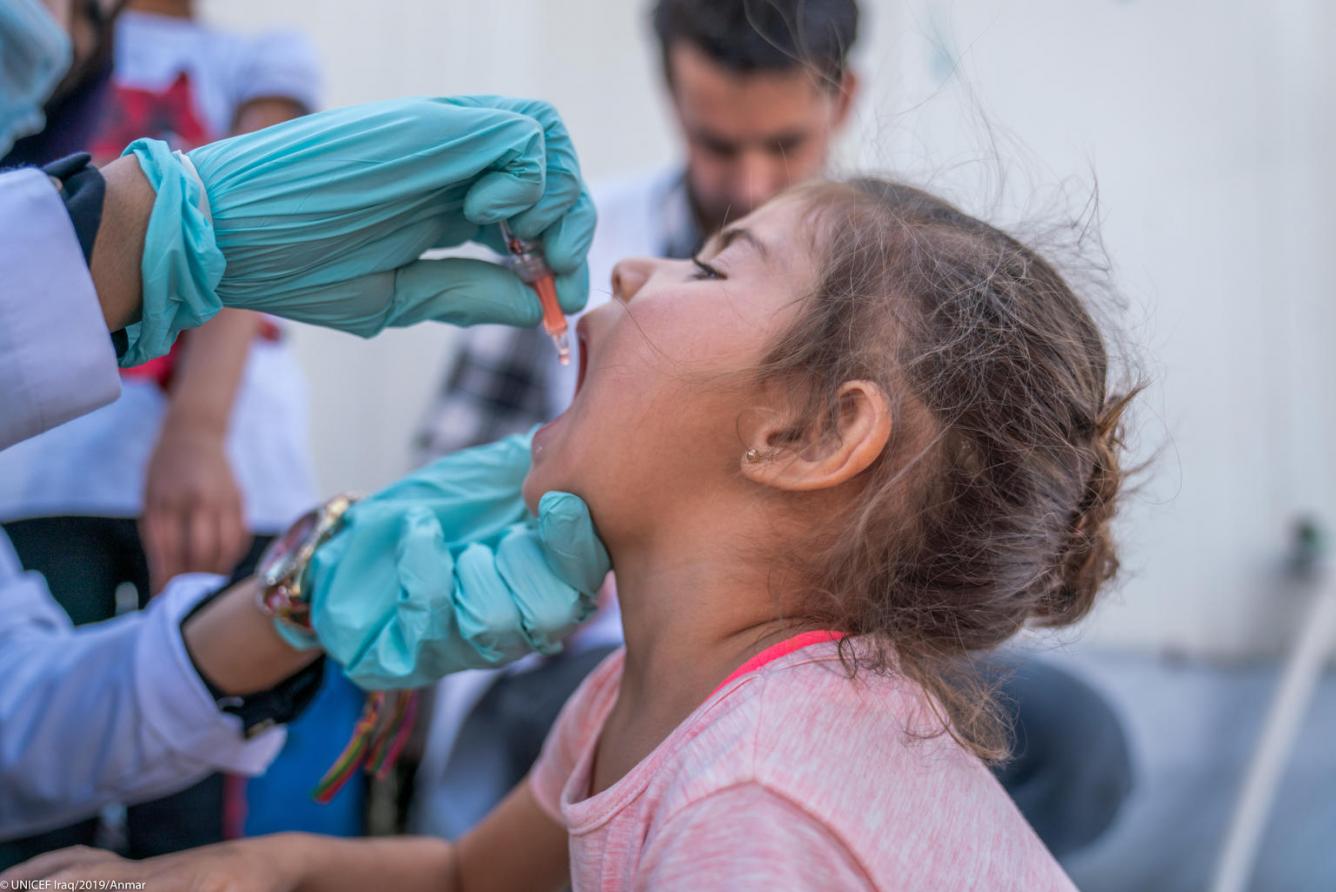 UNICEF-supported vaccinators immunized thousands of children during a 9-day mission to the remote makeshift settlement in Rukban – at the border of Syria and Jordan – which is home to more than 40,000 people, mostly women and children. Access to health services in the area is extremely limited: there are no certified doctors and only a few poorly supplied clinics, meaning that support from aid organizations like UNICEF is vital.
This was the largest humanitarian convoy since the start of the Syrian crisis, with 118 trucks delivering life-saving supplies; including health and nutrition supplies for an estimated 20,000 children and mothers; hygiene kits for more than 40,000 people; recreational kits; and education supplies, including school books, stationery and school bags, for over 8,000 children.
2. Making Canada the Best Place for Kids to Grow Up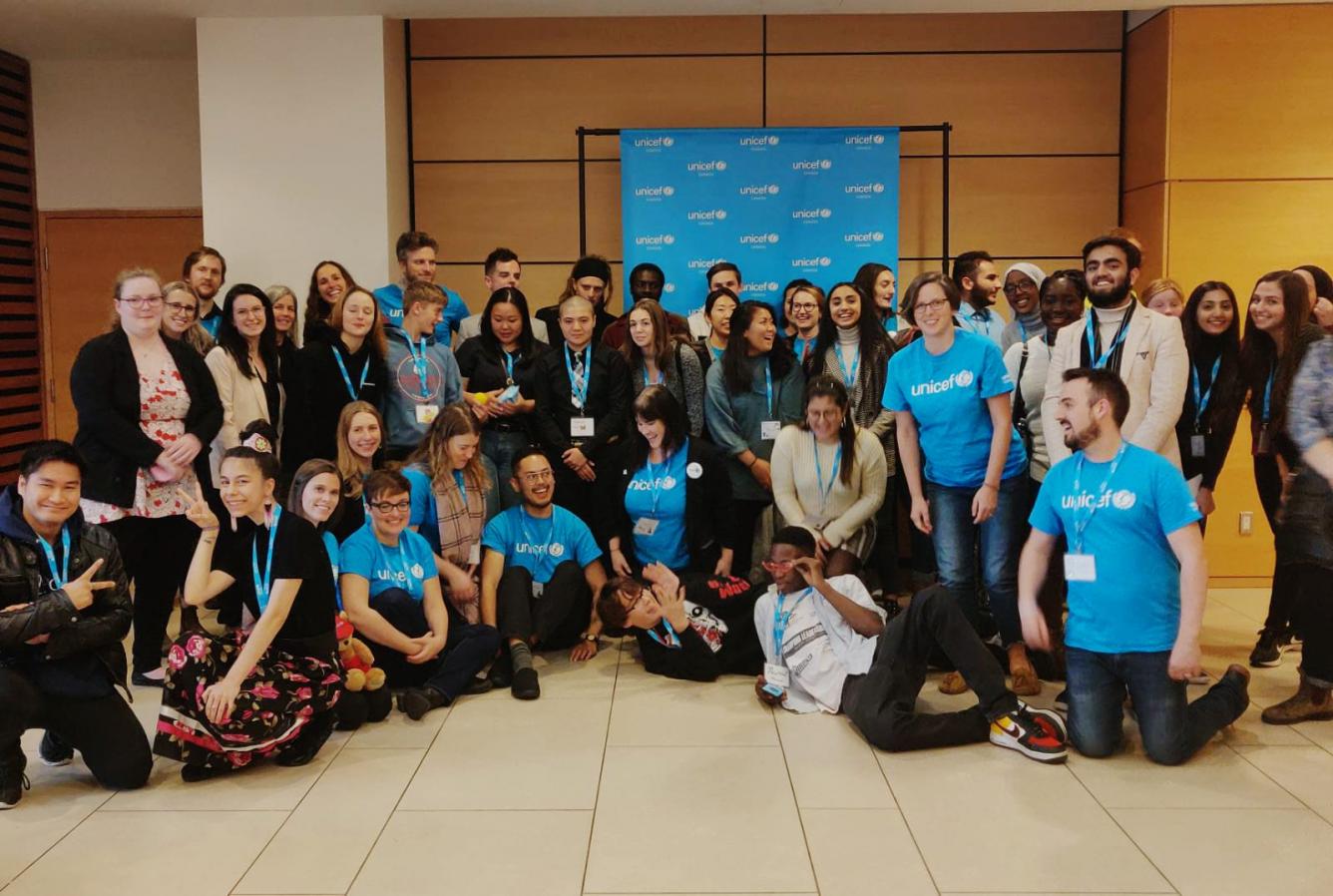 UNICEF Canada's One Youth team kicked off a busy year towards the goal of making Canada the #1 country for kids to grow up in with a series of Change Summits across the country, where local youth and decision makers met to discuss challenges facing young people in the community and design solutions to meet those challenges.
From community-based Change Summits to changing the country, UNICEF Canada and One Youth launched #VoteForEveryChild – a campaign focused on prioritizing the rights of Canadian children in political decision-making – by asking Canadians to keep children's rights and well-being in mind when they headed to the polls during the Federal Election.
Finally for World Children's Day, One Youth organized a Youth Activism Summit, the largest gathering of youth advocates and activists from all over the country to discuss the challenges facing Canadian (and global) children and youth and to learn from one another how to impact change and speak truth to power.
3. Sending Ebola Survivors Back to School in Democratic Republic of Congo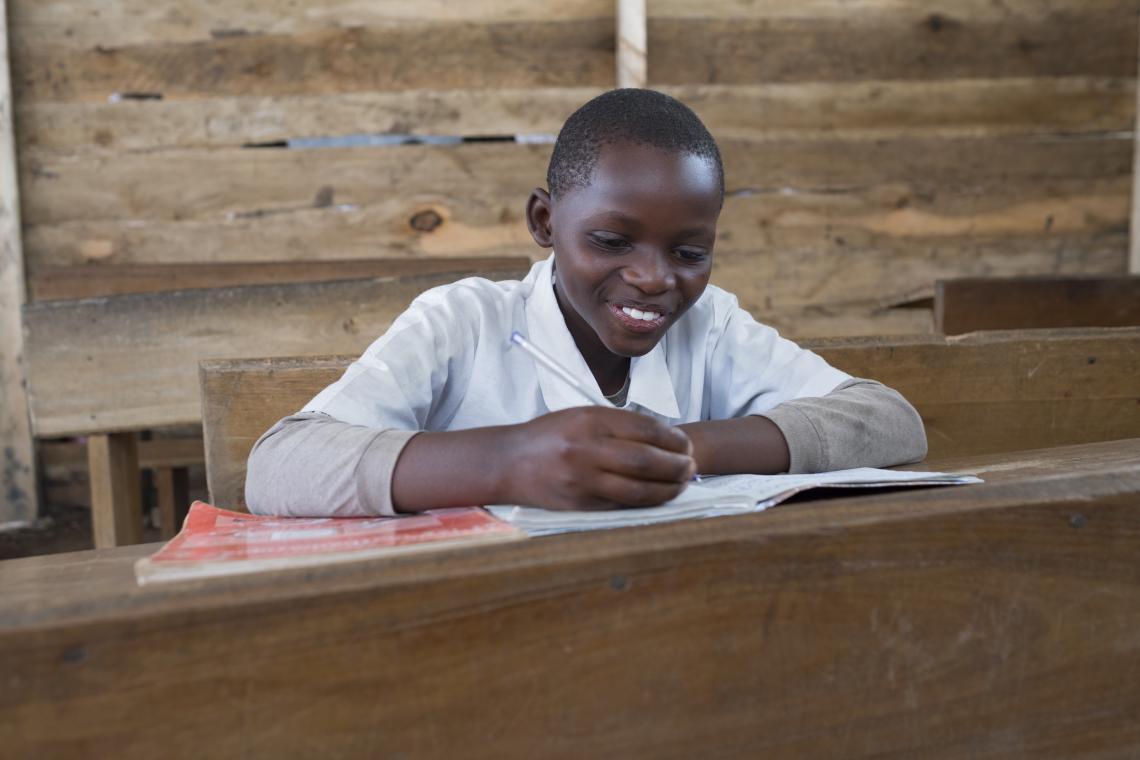 The Ebola outbreak in the Democratic Republic of the Congo (DRC) is the second largest ever and the first in a conflict zone, with 3,000 confirmed cases, including more than 900 children.
UNICEF is working with psychologists, teachers and students in the DRC to help children reintegrate and return to school. UNICEF-supported psychologists have provided counselling to children who attend school and who have been orphaned by Ebola. Teachers who live in areas affected by the virus have also received training to identify and help children suffering from stigma or discrimination, or those grieving the loss of loved ones – whether from Ebola, other diseases, or the violent conflict wracking the region.
Tulisa, a 12-year-old Ebola survivor, lost his mother to Ebola and his father abandoned them. Fortunately, Tulisa doesn't have to face the effects of Ebola such as stigmatization, hardship and loss alone. He now lives with his two older brothers and says that he has been welcomed back to school by his classmates. "I have 10 friends in my class" he says, with a bright smile. "We play hide and seek."
4. The Convention on the Rights of the Child Turns 30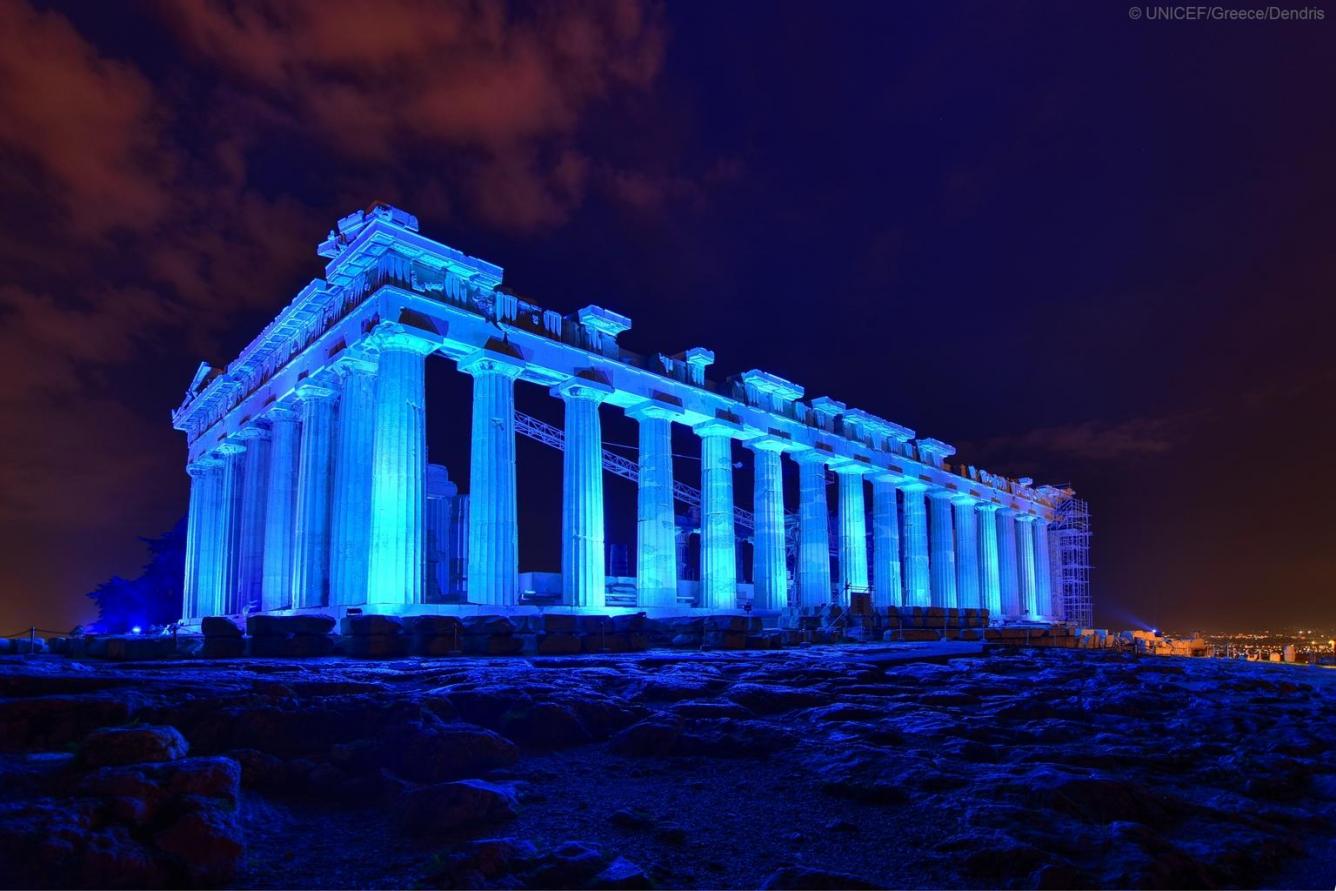 On November 20th – World Children's Day – kids took over and turned the world blue in support of child rights. This year was particularly special it was also the 30th anniversary of the Convention on the Rights of the Child; a historic commitment by global leaders to the world's children, originally introduced at the United Nations in 1989.  
Over the past 30 years, children's lives have been transformed with more than 50 per cent reduction in deaths of children under 5 since 1989; the proportion of undernourished children globally having almost halved since 1990; and 2.6 billion more people have cleaner drinking water today than in 1990.
The achievements the world has made since the Convention was signed are undeniable. Looking ahead to the next 30 years, UNICEF Canada seeks to redouble our efforts, to ensure that every child is guaranteed the right to a childhood.
5. Fighting Measles Outbreaks in Samoa, Fiji and Tonga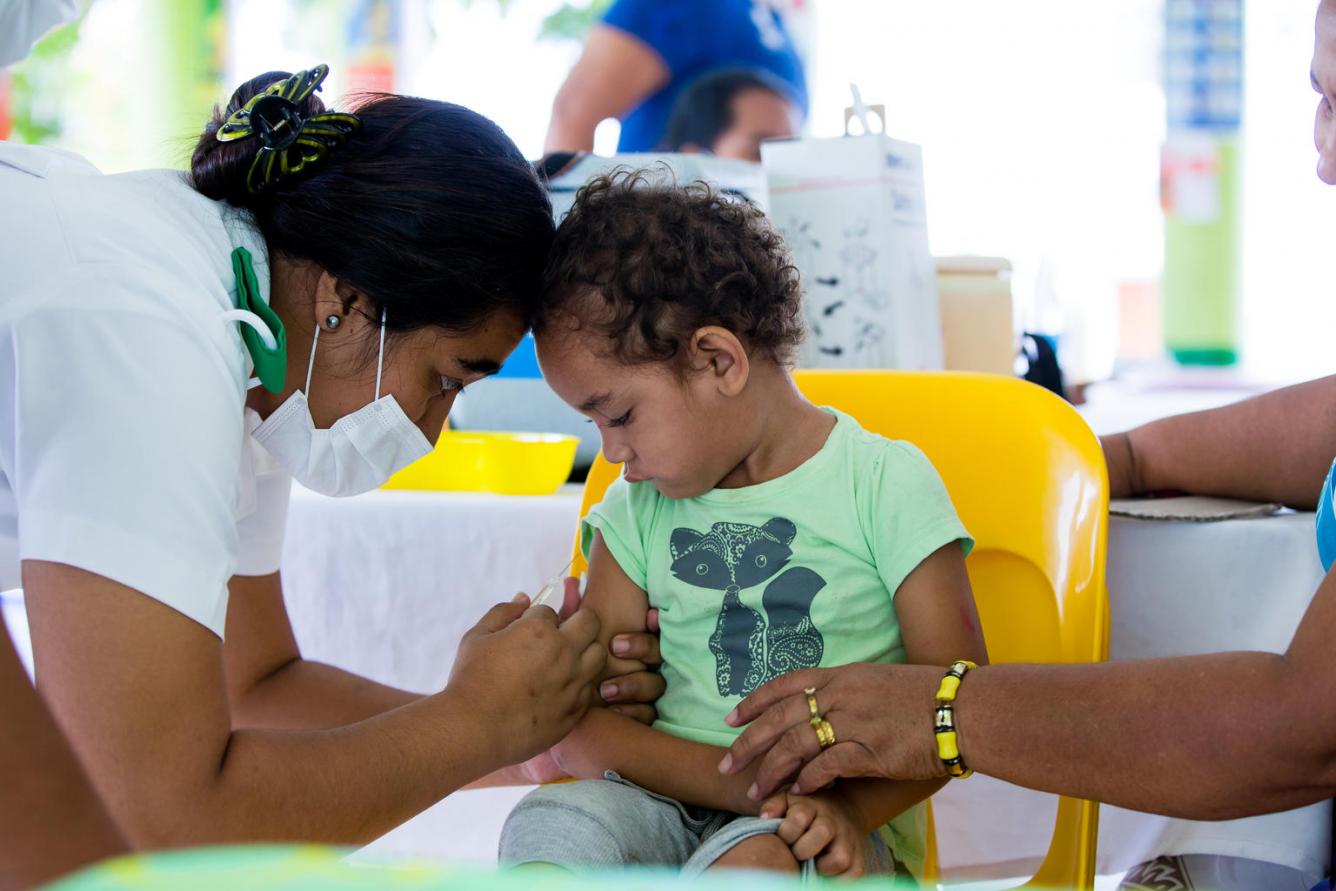 In early November 2019, the Government of Samoa officially declared a state of emergency and temporarily closed schools after a deadly outbreak of measles began spreading amongst the population. According to estimates from UNICEF and WHO, vaccination coverage in Samoa plummeted from 58 per cent in 2017 to just 31 per cent in 2018, largely due to misinformation and mistrust among parents.
To support the Governments of Samoa and Fiji and the Kingdom of Tonga respond the current outbreak, UNICEF has delivered almost 300,000 vaccines and medical supplies – including 115,500 doses of measles vaccines to worst-affected regions of Samoa – to reach at-risk populations in Samoa, Fiji, the Kingdom of Tonga, Vanuatu, Cook Islands, Nauru, Niue, Tokelau and Tuvalu. 
Additionally, to help combat vaccine misinformation, UNICEF and WHO have jointly prepared a communication toolkit and resources to be used for measles prevention, which has been shared with all Pacific Island governments, including Samoa, Fiji and the Kingdom of Tonga. The toolkit is a regional resource, which countries can use and adapt to their country's needs. It includes a range of communication products targeting three main audiences: travellers, general public and health workers.
Just because the year is ending though, doesn't mean that UNICEF's work stops. In January 2019, UNICEF launched both the Every Child Alive campaign – focused on the first 100 days of a baby's life – and our annual Humanitarian Action for Children Report, which outlines UNICEF's funding needs for the following year.
Help defend children's right to a childhood through the next year and the next decade. Please donate today.