Five Stories of Success from 2018
---

In 2018, UNICEF reached almost all corners of the globe – 190 countries to be exact – to help save children's lives. We have chosen five stories of success to show how generous support from our donors paired with tireless work from UNICEF staff, volunteers and partners are truly making a difference, for every child.
In South Sudan, more than 176,000 children under the age of 5 were treated for severe acute malnutrition.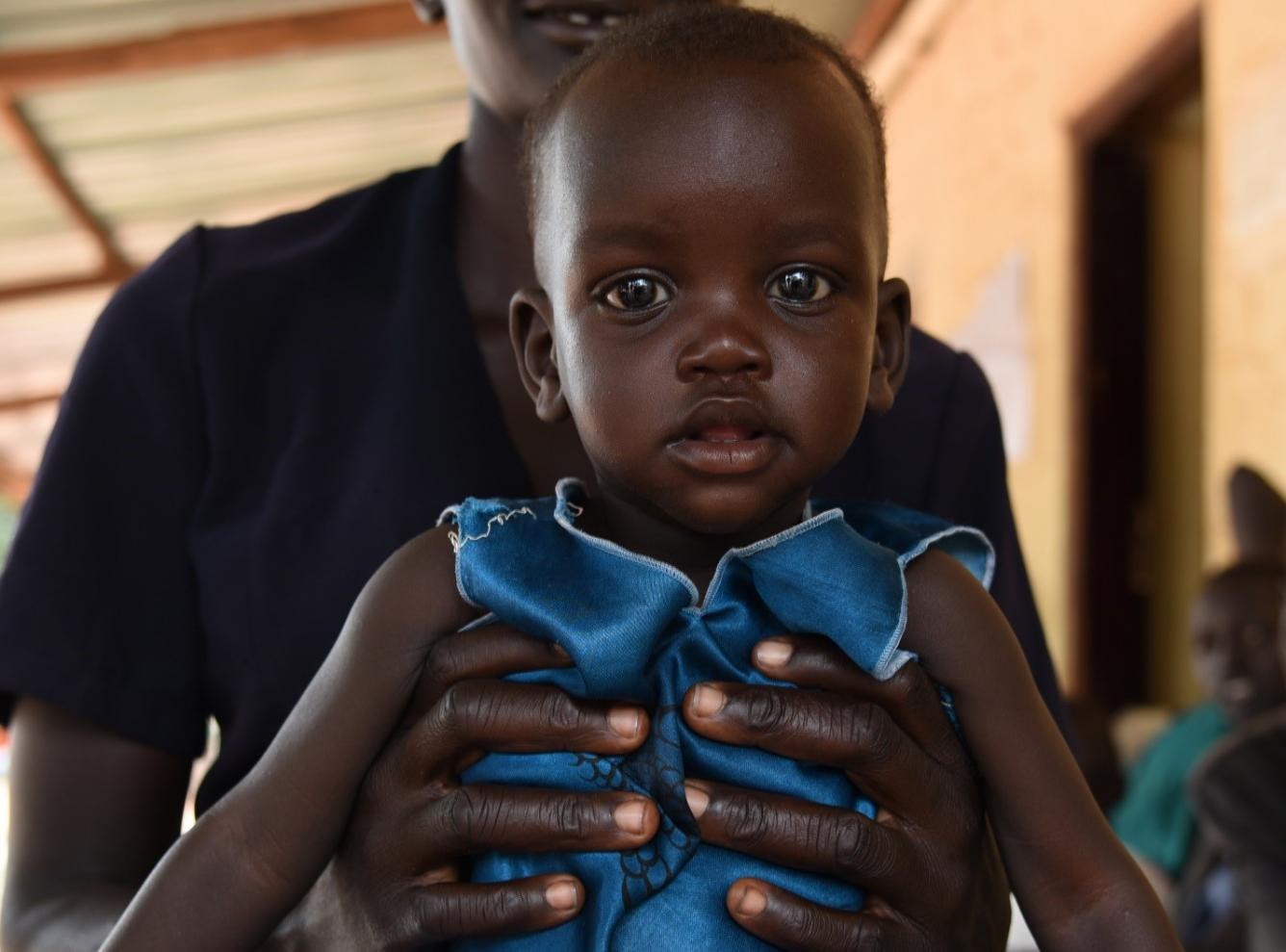 Ayen Kuac holds her seven- month-old daughter Yar Makoi on her lap outside the UNICEF outpatient screening facility at Rumbek State Hospital, in Rumbek, South Sudan 
Ayen came to the clinic to have her daughter examined, as she suspected Yar was severely malnourished. Ayen breastfed all of her previous children, but when Yar was born, her breasts were empty. The porridge she had fed her daughter has not been enough, and now Yar became severely acute malnourished.
"I could see how she became skinnier and weaker. I was at a loss for what to do next. Nothing seemed to work," Ayen said. Her friends advised her about the UNICEF supported outpatient therapeutic programme in Rumbek. "The doctors here have saved my child. When Yar is old enough I want her to go to school and hopefully one day she will become a doctor- saving other children's lives," Ayen added.
In Syria, over 3.5 million children under the age of 5 were vaccinated against polio.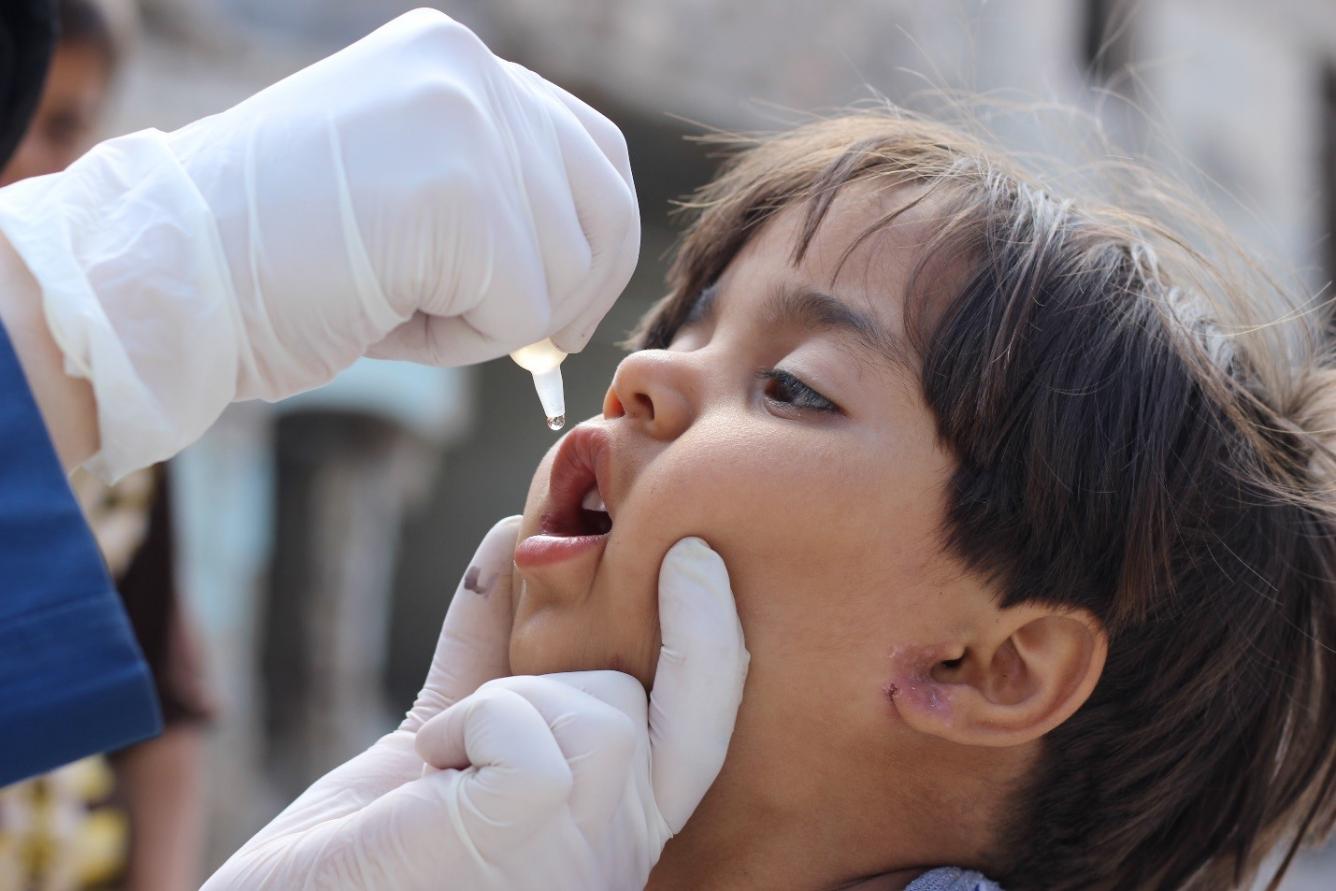 In Bangladesh, UNICEF has established 136 child-friendly spaces.
Child-friendly spaces are safe spaces often set up in emergency situations and aim to restore a sense of normalcy to a child's life. They provide children with protected environments in which they participate in organised activities to play, socialise, learn and express themselves. Watch the video below to hear the story of Nur, who is a 9 year old Rohingya refugee, living in Cox's Bazaar, Bangladesh.
In Central African Republic, over 800 children were released from armed groups and participated in community reintegration programs.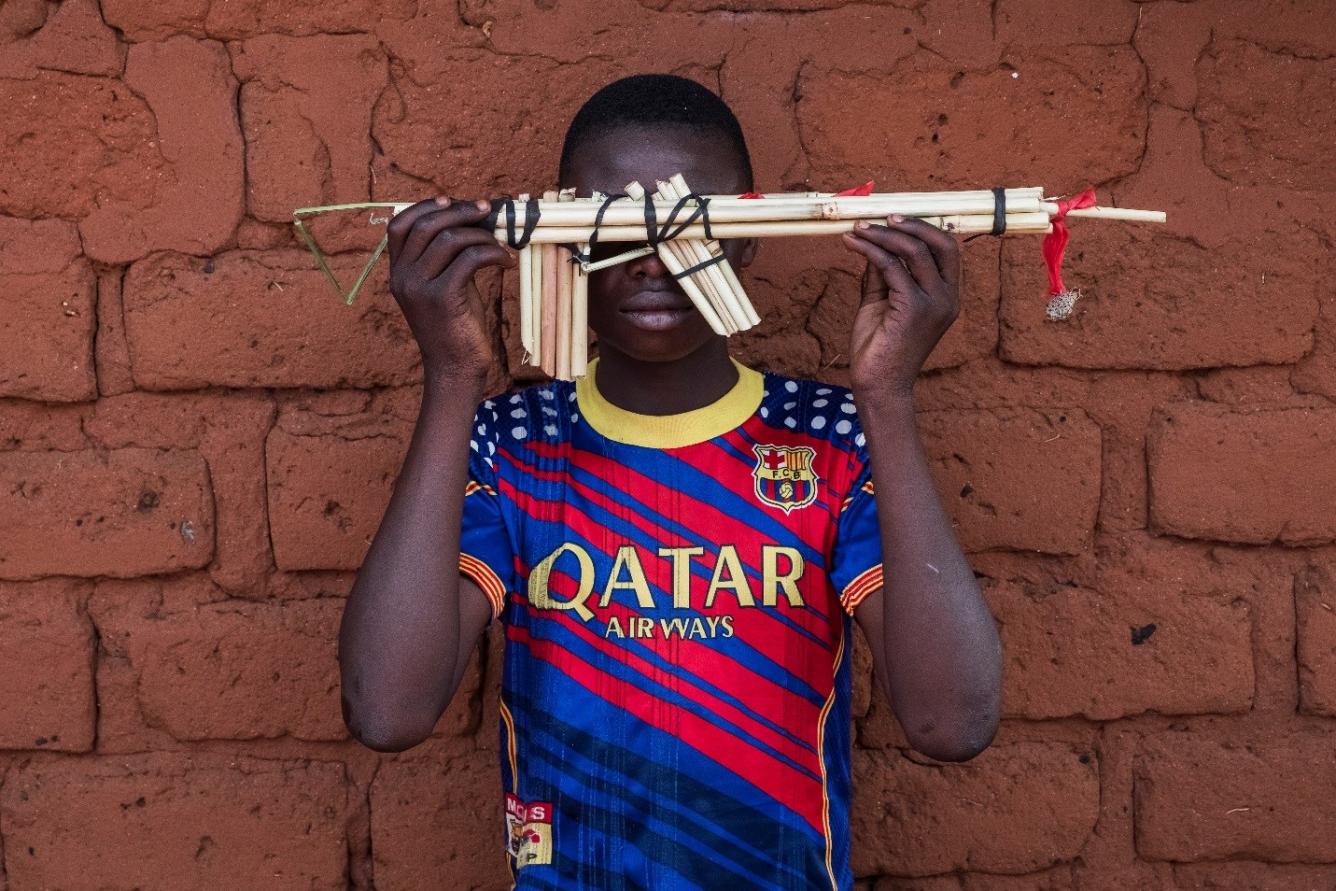 Junior, 16, who was formerly associated with the anti-balaka armed group who they nicknamed Balekondo, holds a mock weapon on the sidelines of a ceremony to mark the creation of a vocational training and rehabilitation centre for children formerly associated with armed groups outside the city hall in Baoro, Central Africa Republic
"We used to live peacefully with our…neighbours here," says Junio. "After December 2013 things started to change. Then one morning gunfire erupted. We fled to the bush, me and my older brother, with all the village inhabitants. The anti-balaka took me with them and said they wanted to protect me. Truth is, they only wanted someone who could work for them. After two months I managed to leave, and at about the same time the UNICEF supported programme was starting. So I was able to join. Sometimes I wonder what would have happened of me if I had not been able to join the programme."
In Yemen, over 5.3 million people have gained access to clean, safe drinking water.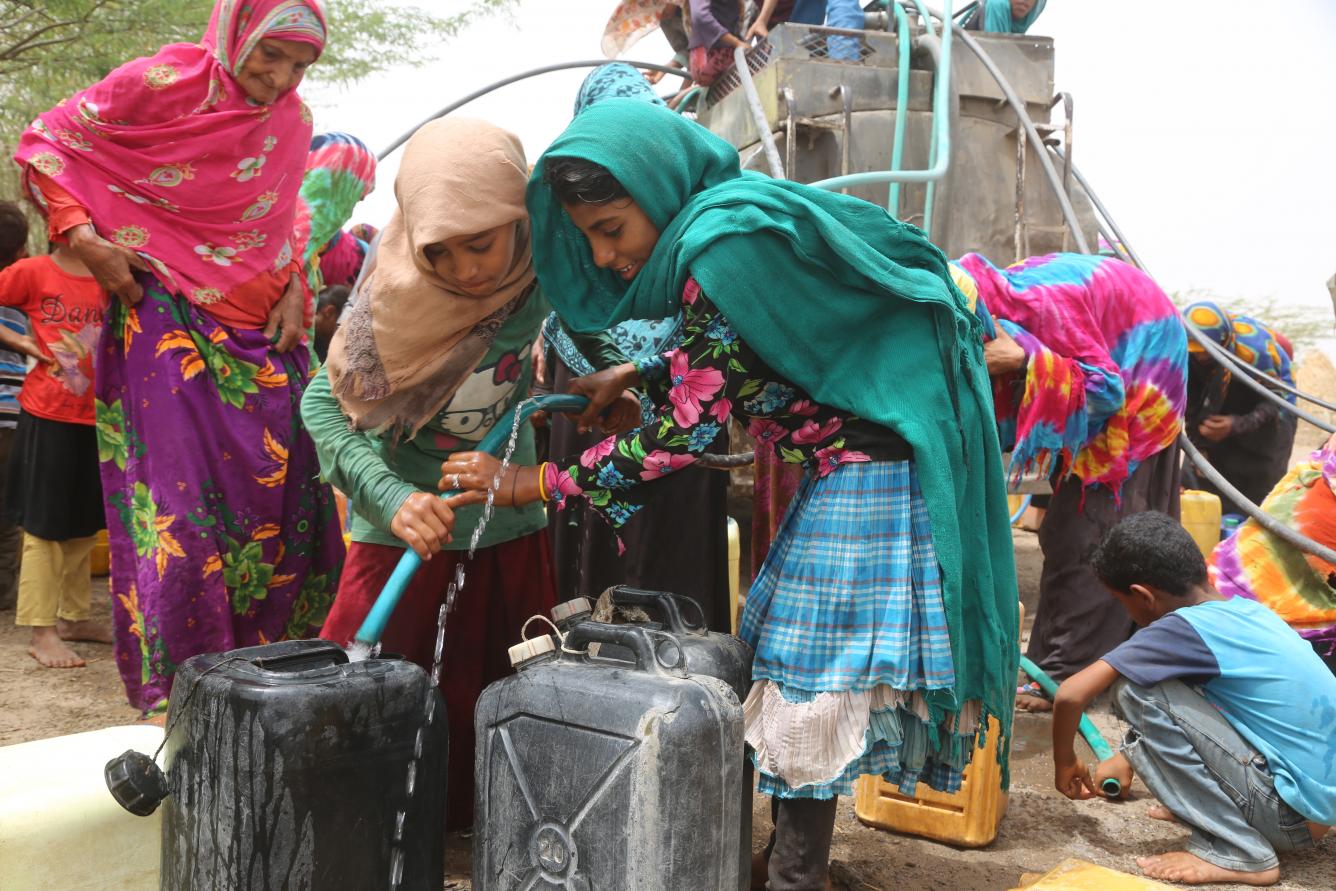 Women and children fill jerrycans with water in Bajel district of Hodeidah, Yemen - where water is scarce.
In June 2018, UNICEF teams delivered antibiotics, syringes, IV fluid, ready-to-use therapeutic food and hygiene kits to UNICEF partners in Hodeidah. At least 300,000 children currently live in and around the city. Millions more children throughout Yemen depend on the humanitarian and commercial goods that come through the port of Hodeidah everyday for their very survival.