Sebabatso is a positive, creative and determined young woman who hopes to help change the world – and especially the lives of the poor and vulnerable. Finishing secondary school this year, she has already applied for numerous degrees, knowing that education and opportunity will help change the course of her life. She believes strongly in standing up for the rights of others, especially girls. 
The Techno Girl programme, which Sebabatso is a participant in, was created by UNICEF – in partnership with the Uweso Trust and the South Africa Department of Education – which introduces gifted high school girls from underprivileged communities to careers in STEM (science, technology, engineering and mathematics) through job-shadowing and mentoring, so that they have the training they need to compete for jobs supported by the digital economy in the public and private sectors. Sebabatso's participation in the programme has prepared her for the workplace while encouraging her to believe in her dreams, informing her decision-making process and supporting her as she's become a role model for positive change within her community.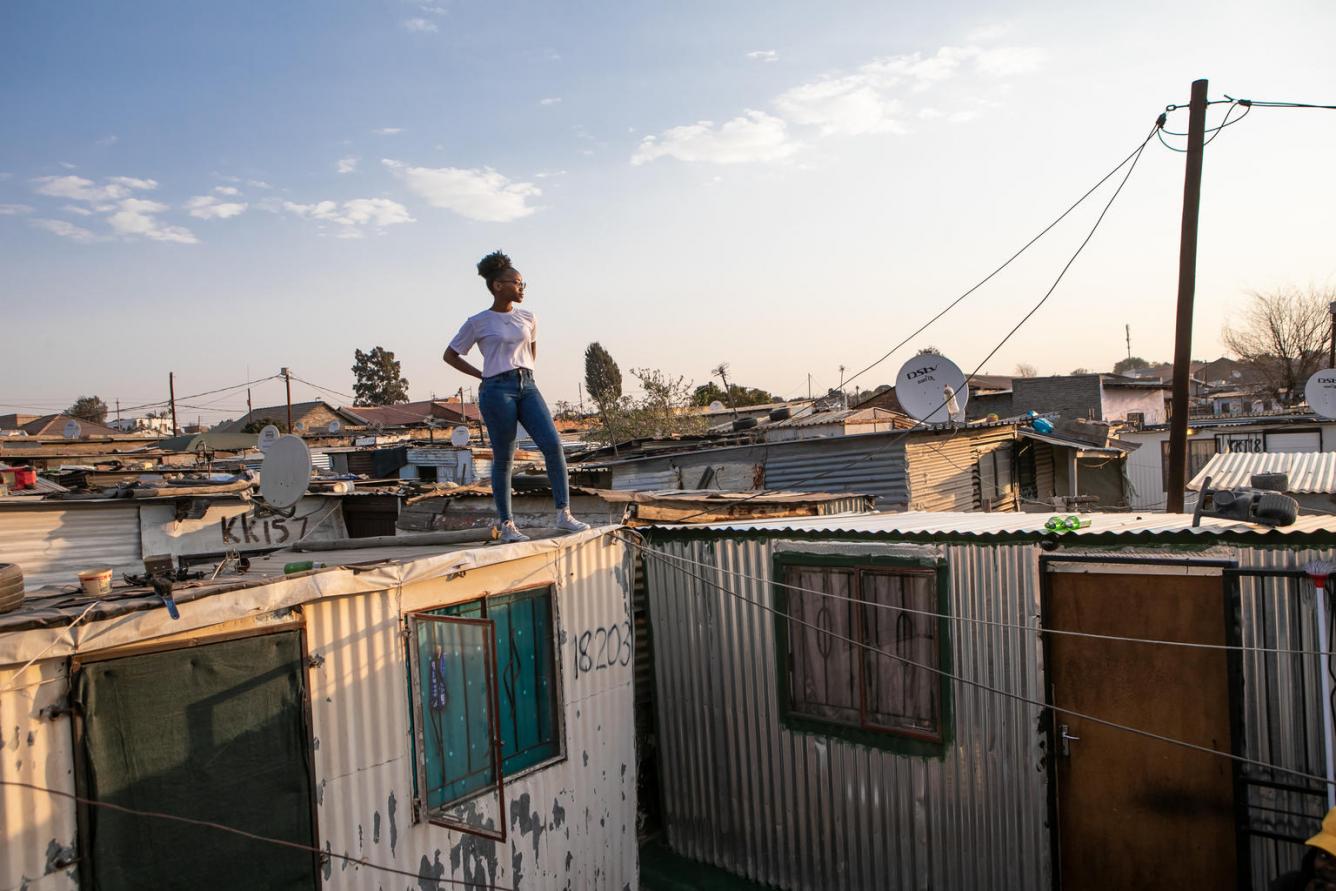 "It's a place of shattered dreams," Sebabatso says of Ivory Park - a densely populated township situated 35 kilometres northeast of Johannesburg - where she lives with her family. "You're born here, you live here, you quit school, get a boyfriend and then get pregnant. A lot of girls don't complete school." This is home for Sebabatso, who has made it her mission to change her community by setting a positive example for her neighbourhood, hoping to encourage young and old to fight and achieve their dreams. 
"I feel like being born poor is not a choice, but to die in poverty is a choice," she says. "Most girls in my community are not in university and do you know how hard it is to find a job without any qualifications and no connections? You can go to a mall, give them your CV/resume and they'll just take them, only to turn around and throw them away."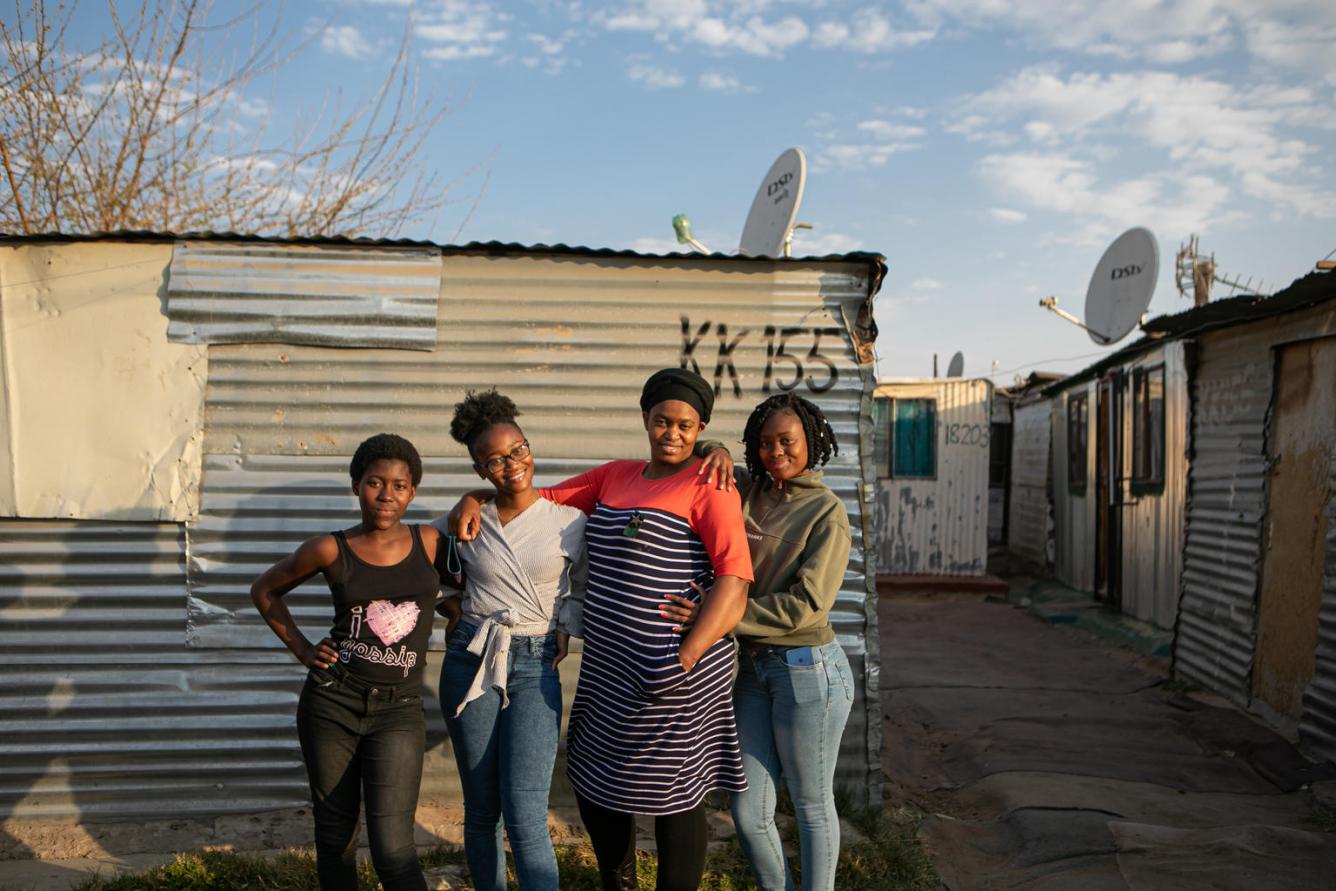 Sebabatso is a middle child, and lives with her single mother, Annah, and two sisters, 12-year-old Lerato and 21-year-old Palesa. Their home is one of six households in a yard meant for one house. One of many of Sebabatso's ideas is to develop a telecommunication and tech-savvy program that teaches people their human rights, not just in her community, but all across Africa. 
Her mother, Annah, is a domestic worker for an affluent family in the Johannesburg suburbs. She shows a sense of pride in having a vibrant, energetic daughter like Sebabatso, a natural leader living up to her given name, which roughly translates to 'a prized possession', or 'blessing.' Beaming at her daughter sitting across from her in the kitchen, Annah says, "The name Sebabatso is a Sesotho word, a unique name that very few people use or are given."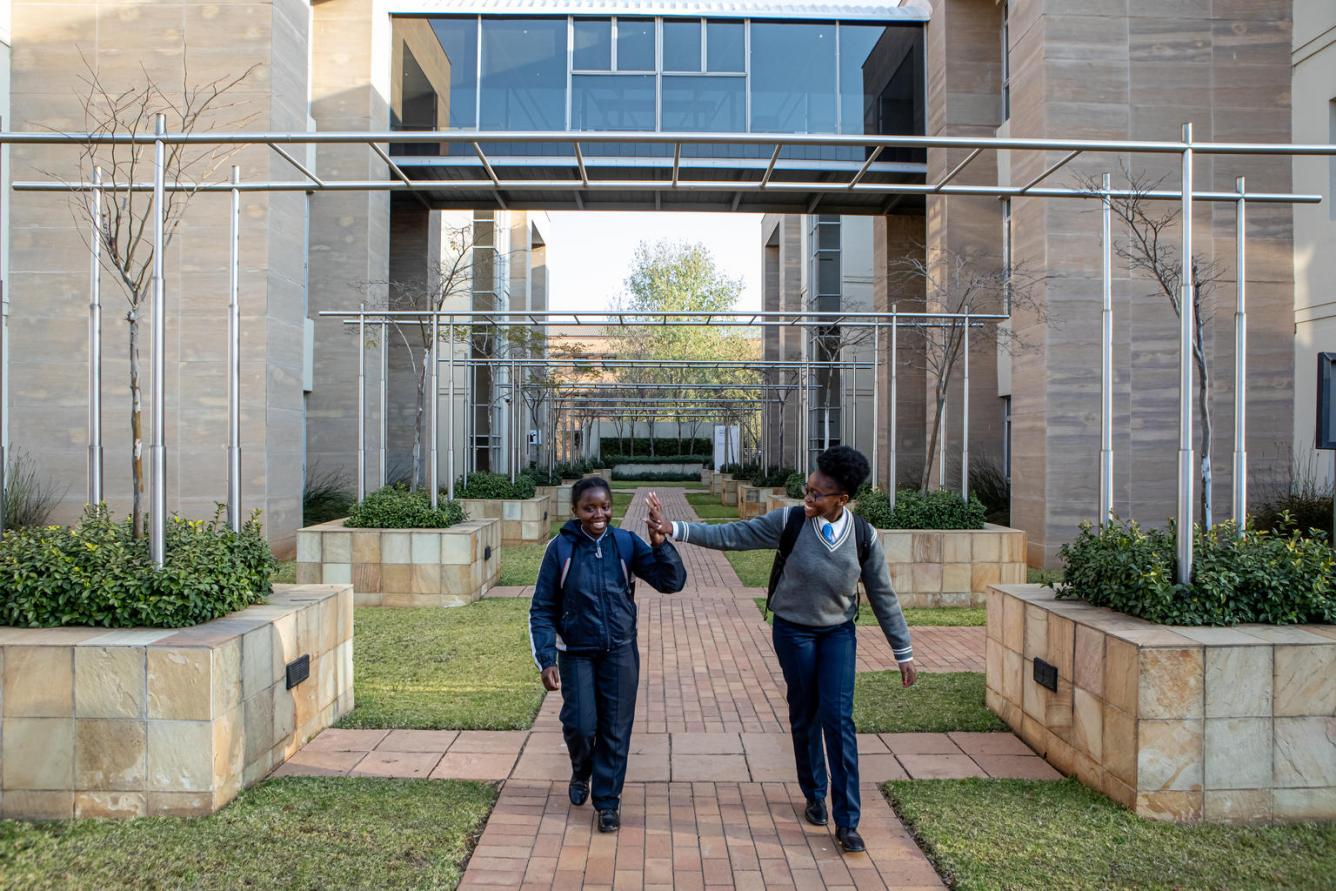 It has been three years since Sebabatso and her close friend, Bianca, were selected, as high-performing students at Allanridge Secondary School, to be part of the Techno Girl programme. Within the programme, aimed at empowering high school girls from disadvantaged communities, the two friends have spent every school holiday job shadowing and being mentored in the affluent business district of Sandton. 
"Bianca and I always have little encouraging talks after school while walking back home. We tell each other that we will pass maths, and that practice makes perfect. We dream a lot; that's why I like her as a friend. We have been going to Roche together in Sandton, seeing those big places, the houses, the estates. We look at them, and we say one day we will be the ones driving those cars."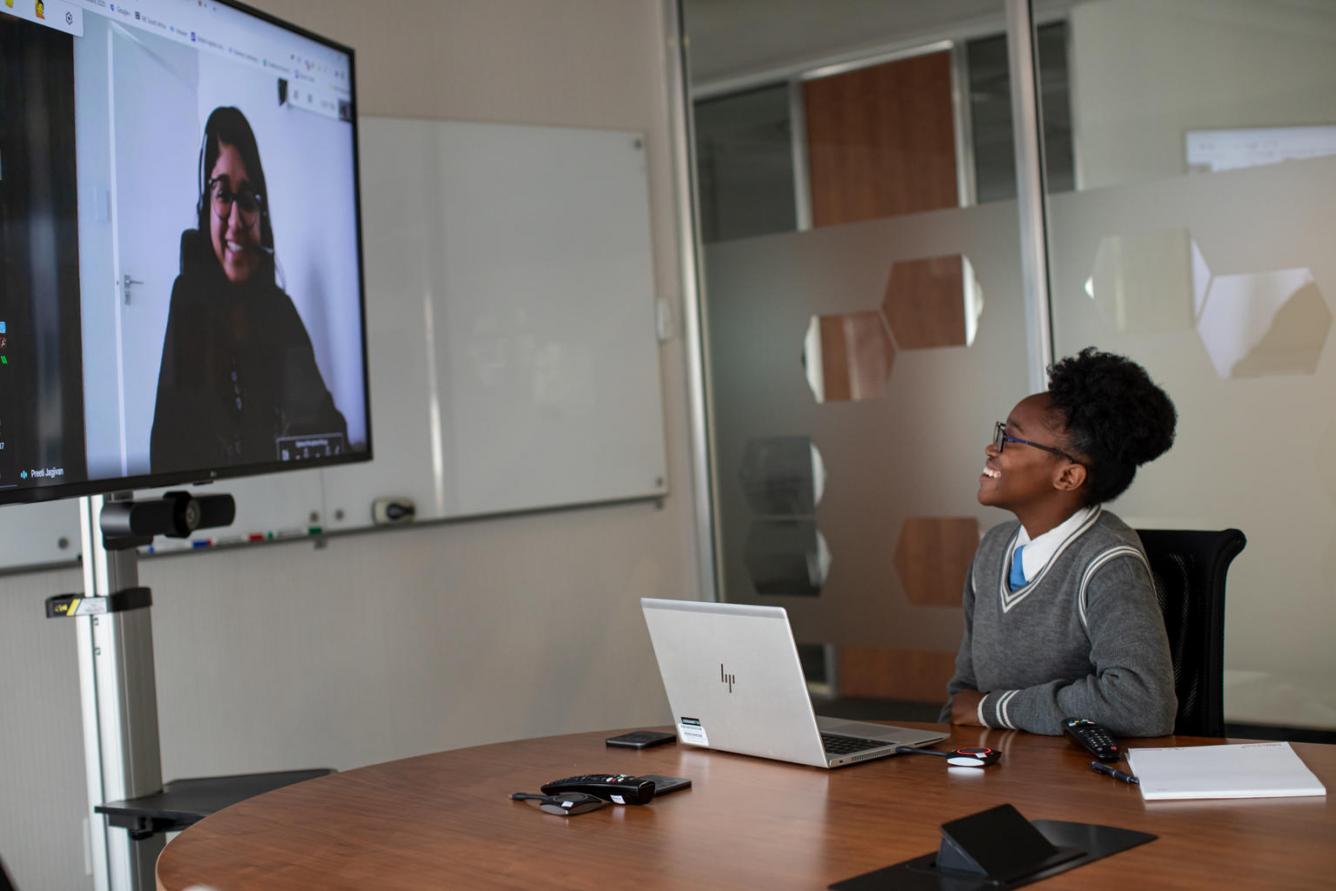 Roche, one of the world's largest biotech companies, develops medicines and diagnostic tests for the healthcare sector. Sebabatso believes the programme has drawn her closer to her dream of being a biomedical scientist. She has been nurtured by two mentors, Pretti Jagjivan and Christina De Simone, who inspired her to bring her innovative ideas to bear on issues of injustice in her community. The exposure has given Sebabatso the confidence to pursue two of her own projects. 
During the pandemic, she tells us, "I suspected that I had contracted COVID-19 and went to the local clinic to test. There was a pregnant woman; we were seated waiting in the sun." A nurse asked the pregnant woman if she was there to get a test for COVID-19, but the lady had come to the clinic for the prenatal programme. "They told her the programme happened in the morning and that she had to come back again tomorrow. Imagine the time she wasted. What if she lives far [away] and has no money for taxi fare?"
Sebabatso continues, "So I decided that it was going to be helpful if the hospital was able to communicate to patients, sending notifications to older people who forget to take their medication, or for HIV positive people who face too much stigmatization in hospitals while collecting their ARVs to be told when to come to the clinic or hospital."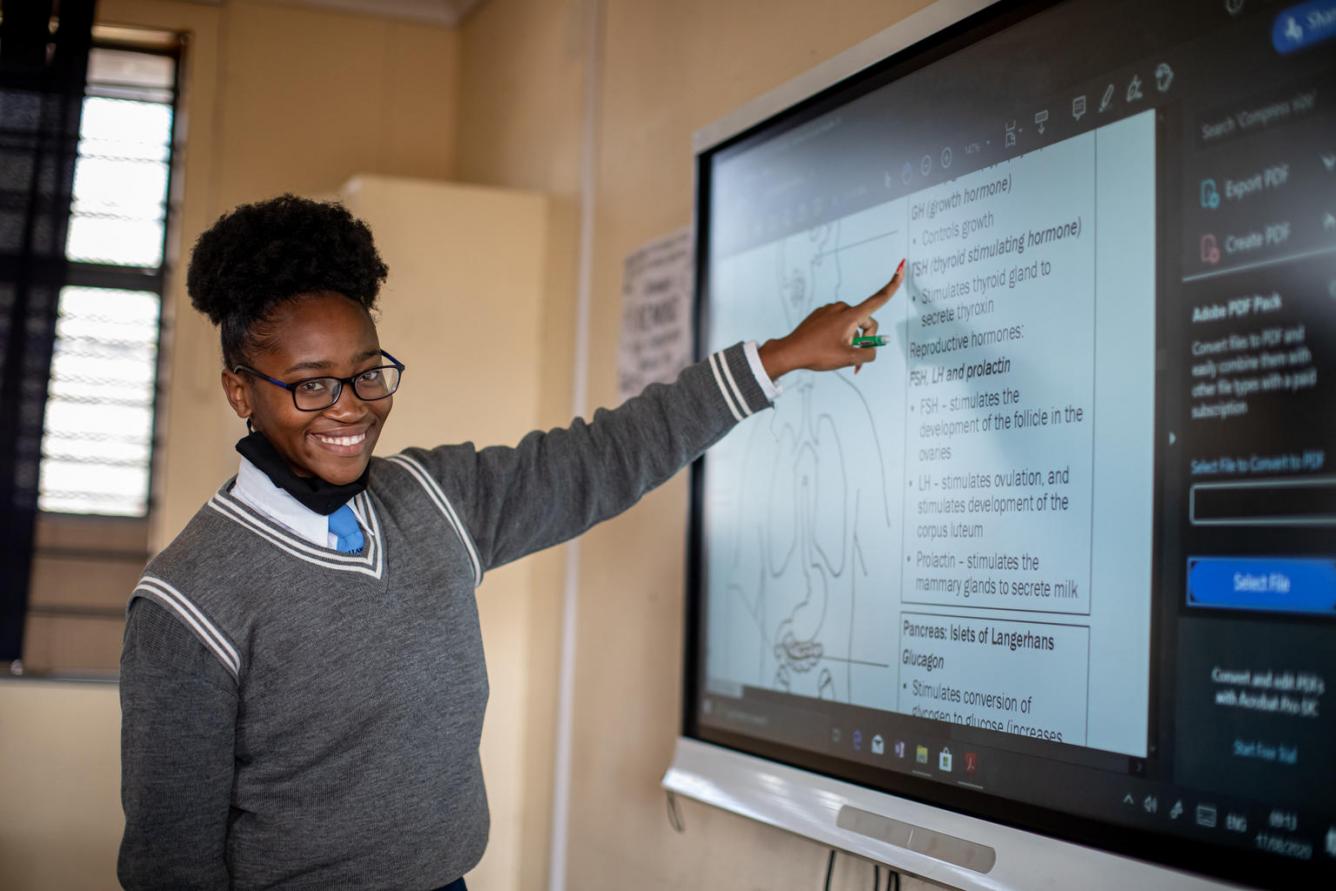 Sebabatso feels that studying science informs how she sees and understands things. She says, "I got the opportunity to be a Techno Girl, and in this I learned a lot of things. If more girls could be exposed to what I was exposed to, they would actually dream big. I want to be the voice of people and want to tell them that your story must be told, and your dreams are valid."
"Having had the opportunity [to see the Techno Girl programme in action], the girls there were learning… about business systems and accounting. It's about helping them learn about business and hopefully that will provide educational opportunities in the future," says Carey Garrett, a long-time UNICEF donor and supporter, who had the opportunity to visit one of the Techno Girl placement sites while in South Africa on business. 
Since the program's inception in 2006, over 10,000 girls from across all nine provinces of South Africa have benefited from Techno Girl. The program helps girls to stay in school, marry later, delay childbearing, and earn better incomes. They are poised to become future leaders, to advance social justice, support economic development, and combat poverty.