A child's first bite of food is celebrated among families around the world. It marks a new phase of discovery – new tastes, textures and smells. A nutritious diet in early childhood has the power to shape a healthier future for a child, helping to build a strong immune system, fuel a growing body and nourish a developing brain.
Sadly, millions of young children across the globe are missing out on the benefits of a nutritious diet due to a combination of factors, including a broken food system, the COVID-19 pandemic, families struggling to find and afford nutritious foods, increasing poverty, and mounting time pressures on mothers.
Yet change is possible. Even in the poorest contexts, families are finding ways to provide diverse meals that provide the energy, protein, vitamins, minerals and other nutrients needed to fuel growing bodies and brains and keep children healthy, active and strong.
Here are some examples of nutritious foods that children are eating around the world.
Indonesia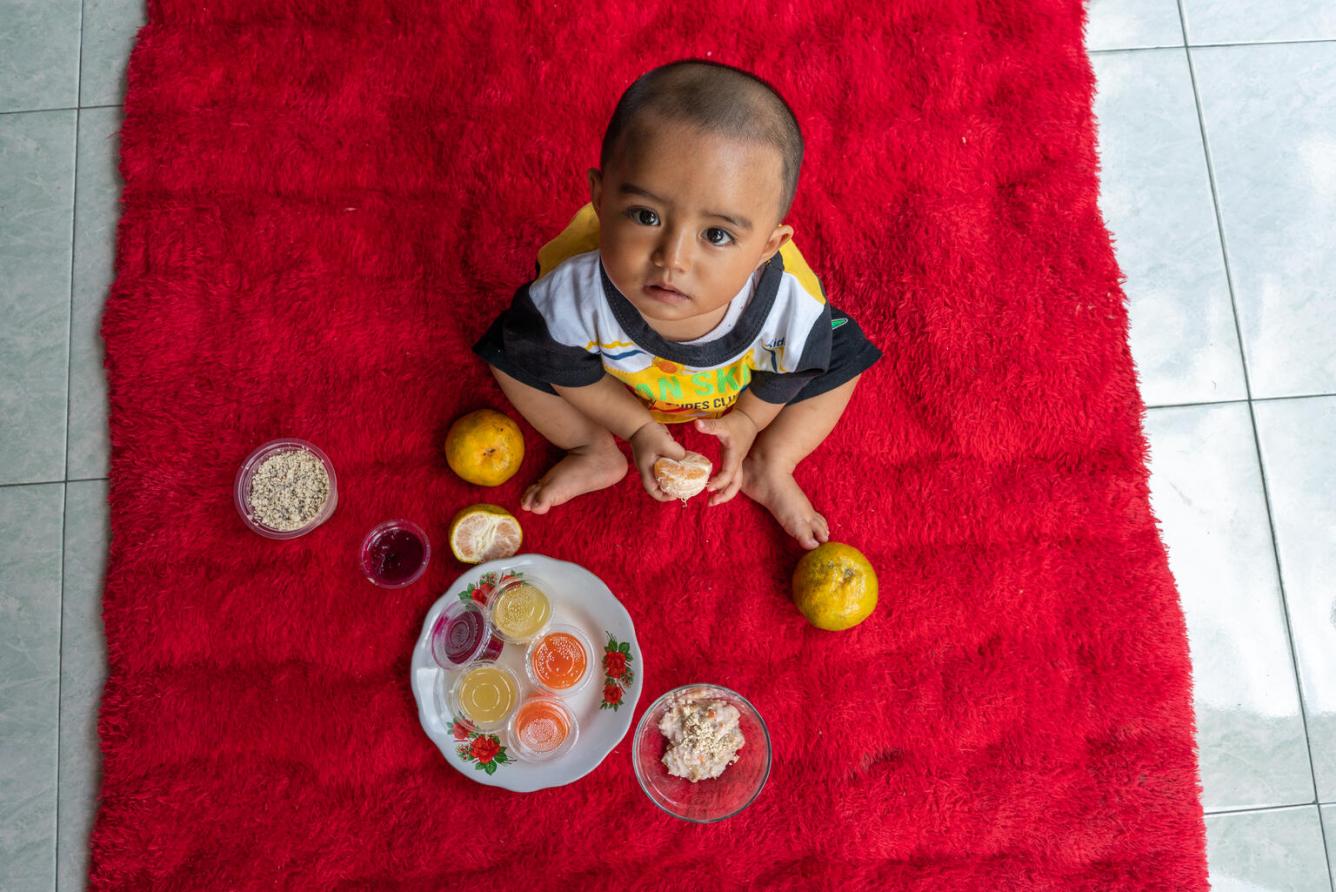 Eight-month-old Sakha holds an orange at his home in Central Java Province, Indonesia. Sakha loves fruit and vegetable porridge. "Most people don't eat enough fruits," Sakha's mother says. "And there are also people who prefer to buy instant meals. But I don't think those are healthy because of the preservatives and colour additives."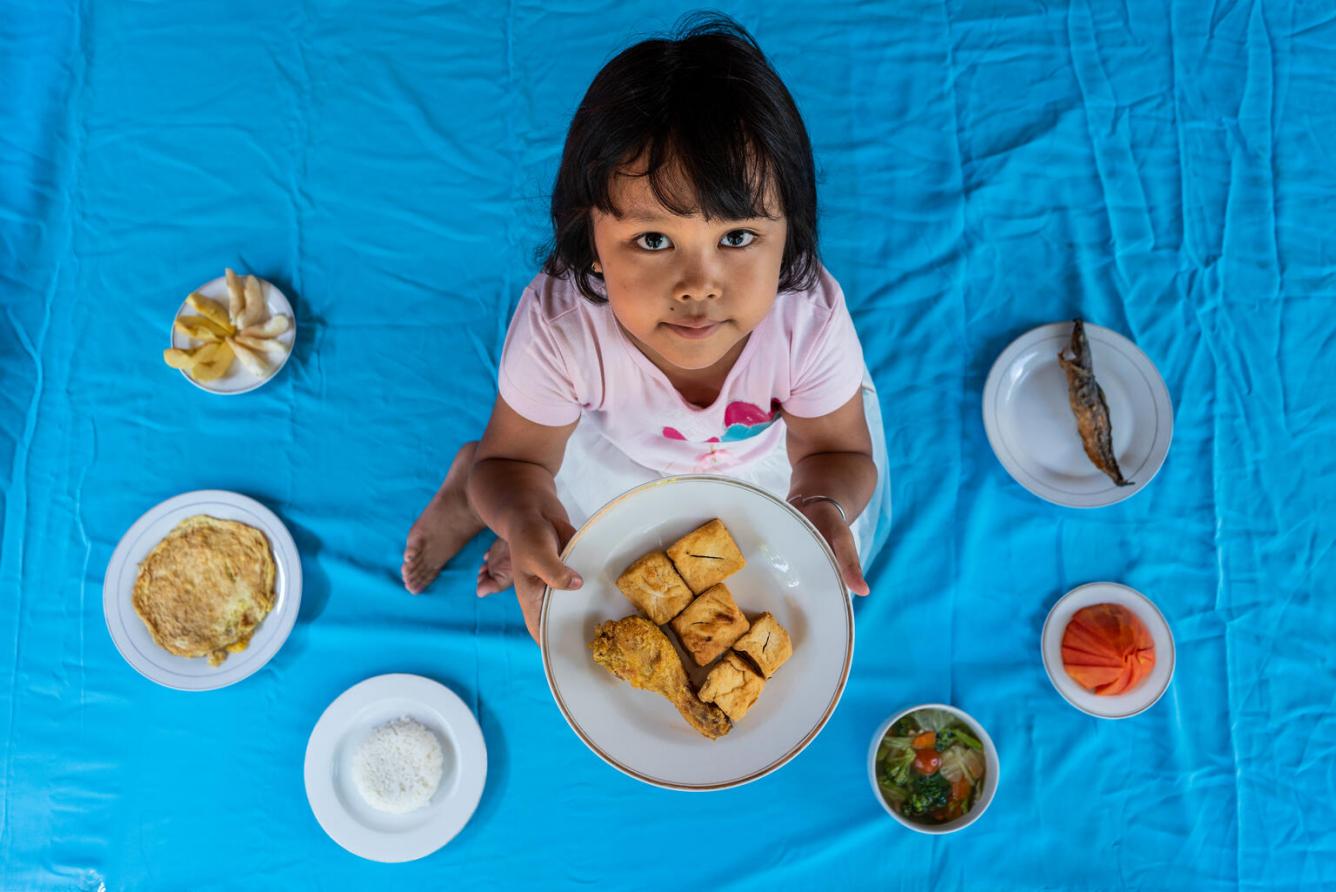 Helga, age 5, enjoys a meal of fried chicken and tofu at her home in in Pandes Village, Central Java Province, Indonesia. Helga's mother, Natalia, says it's easy to find nutritious foods in their village. "I've introduced my kids to different foods since they were young and taught them to eat anything that's served," she says. "I change their menu daily but there will always be vegetables."
Uganda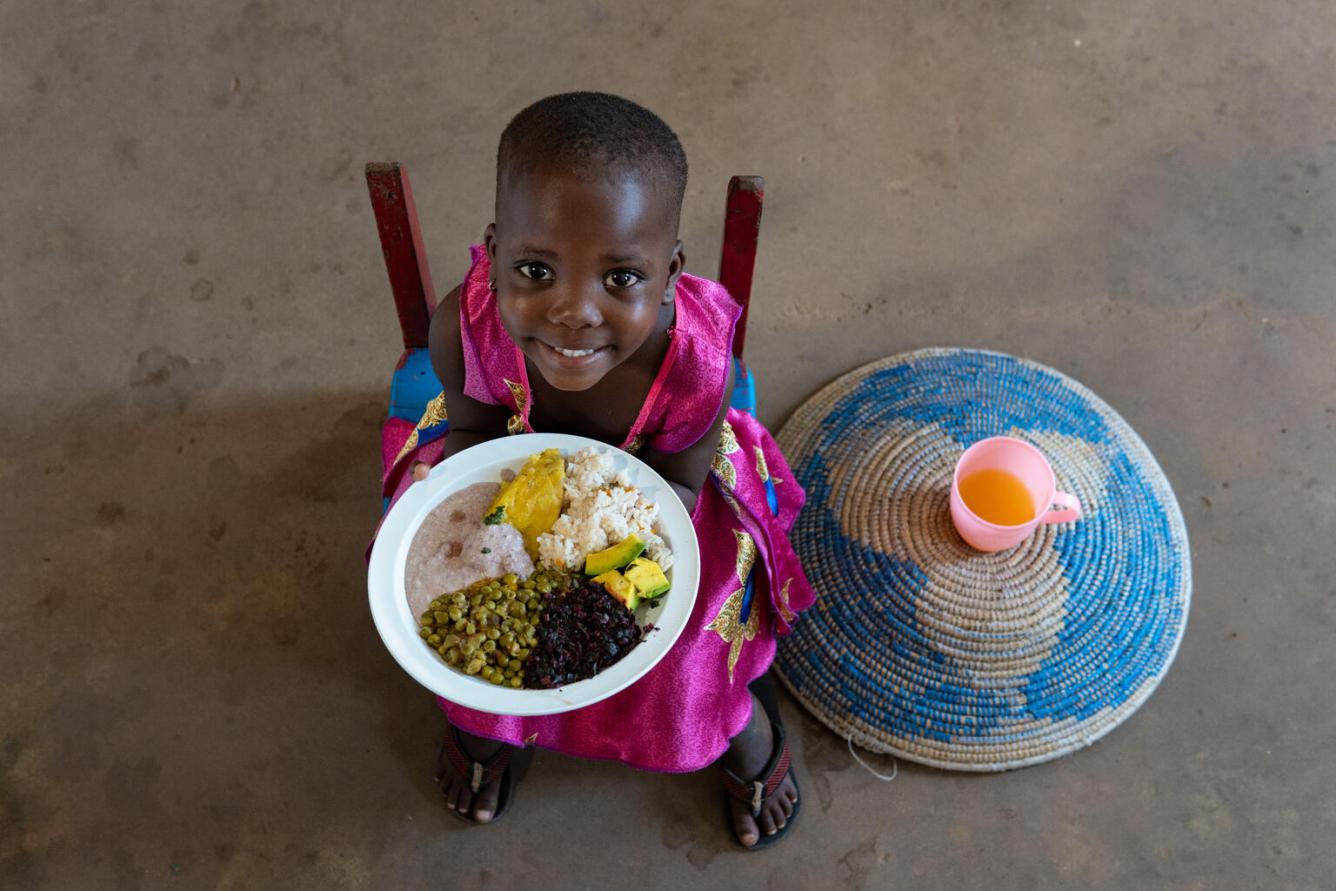 Sitting on her favorite chair, Nakalema Betty, age 3, holds a plate containing a nutritious meal of rice, matooke (banana mash), groundnut paste, red leafy vegetables, avocado and peas. Besides her is a cup with fresh fruit juice.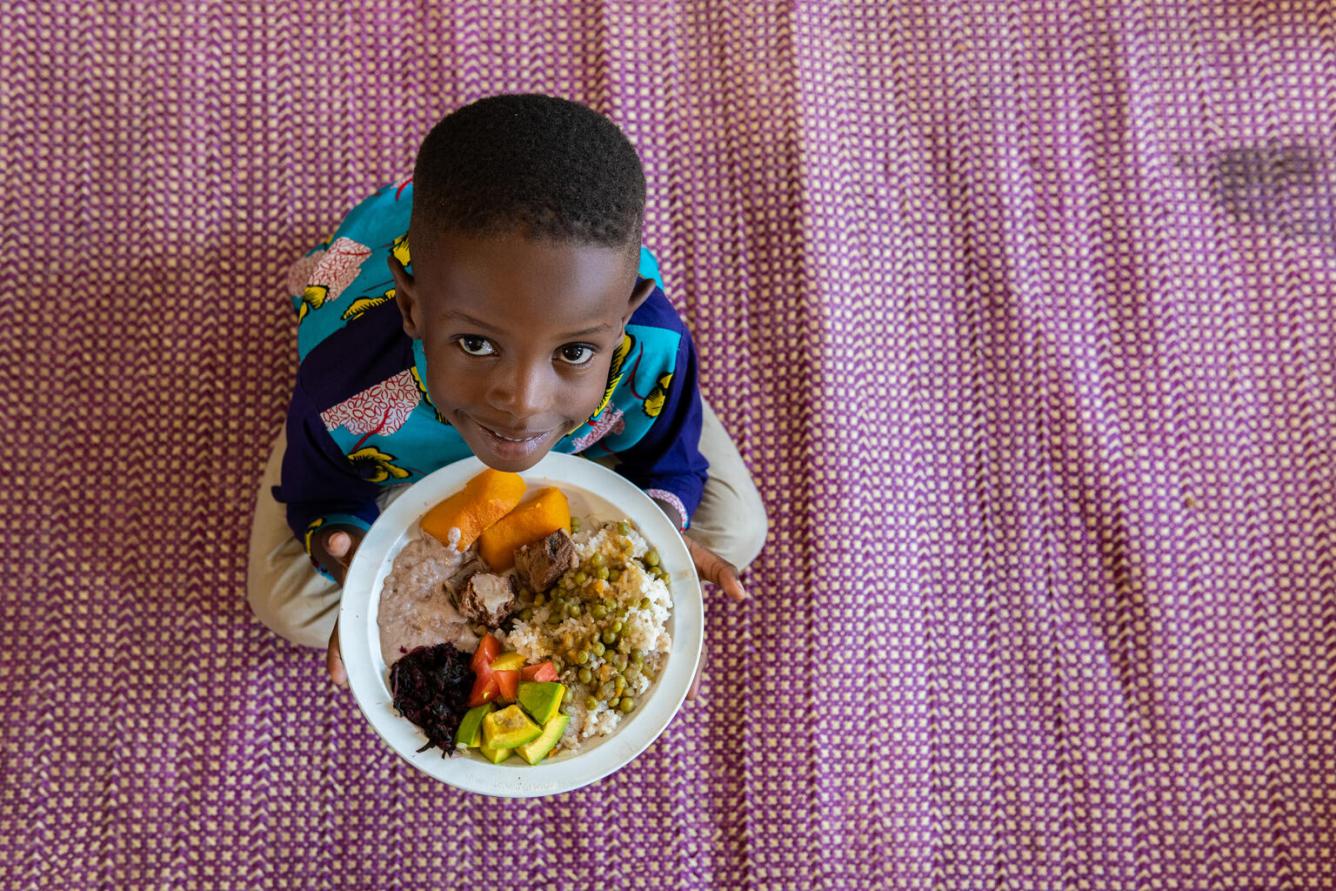 Daniel, age 5, who also lives in Uganda, shows off his favorite lunch which includes pumpkin, rice, groundnut sauce, red vegetables, avocado, peas and beef.
Guatemala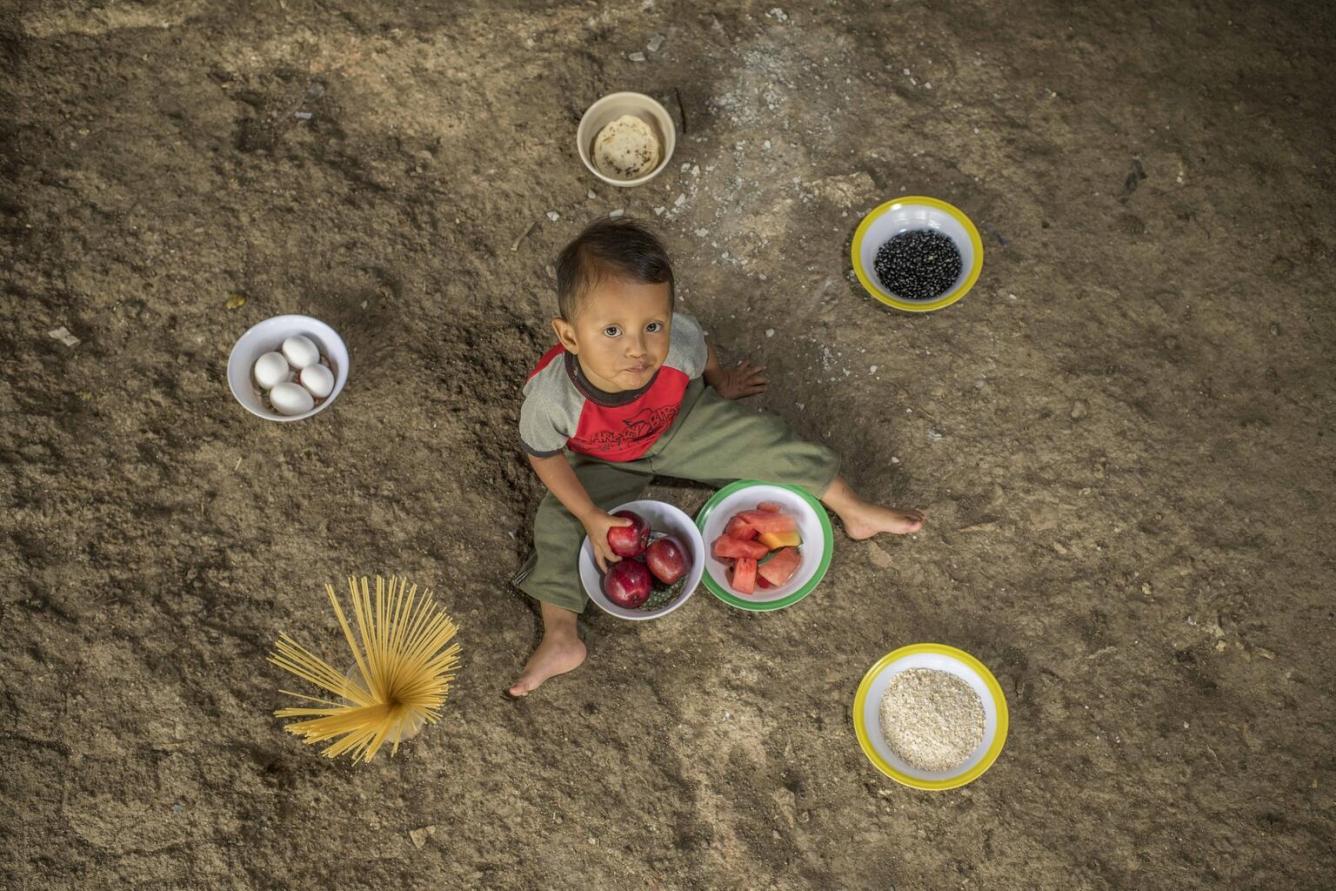 Hender Jonathan, 23 months old, holds an apple outside his family home in Colotenango, Guatemala. In the dishes surrounding him are beans, tortillas, rice, tomatoes, eggs, pasta and fruit – all things his mother uses when she prepares his meals. "Sometimes it's difficult for me to feed my son healthy food due to a lack of resources and the distance to the market," his mother says.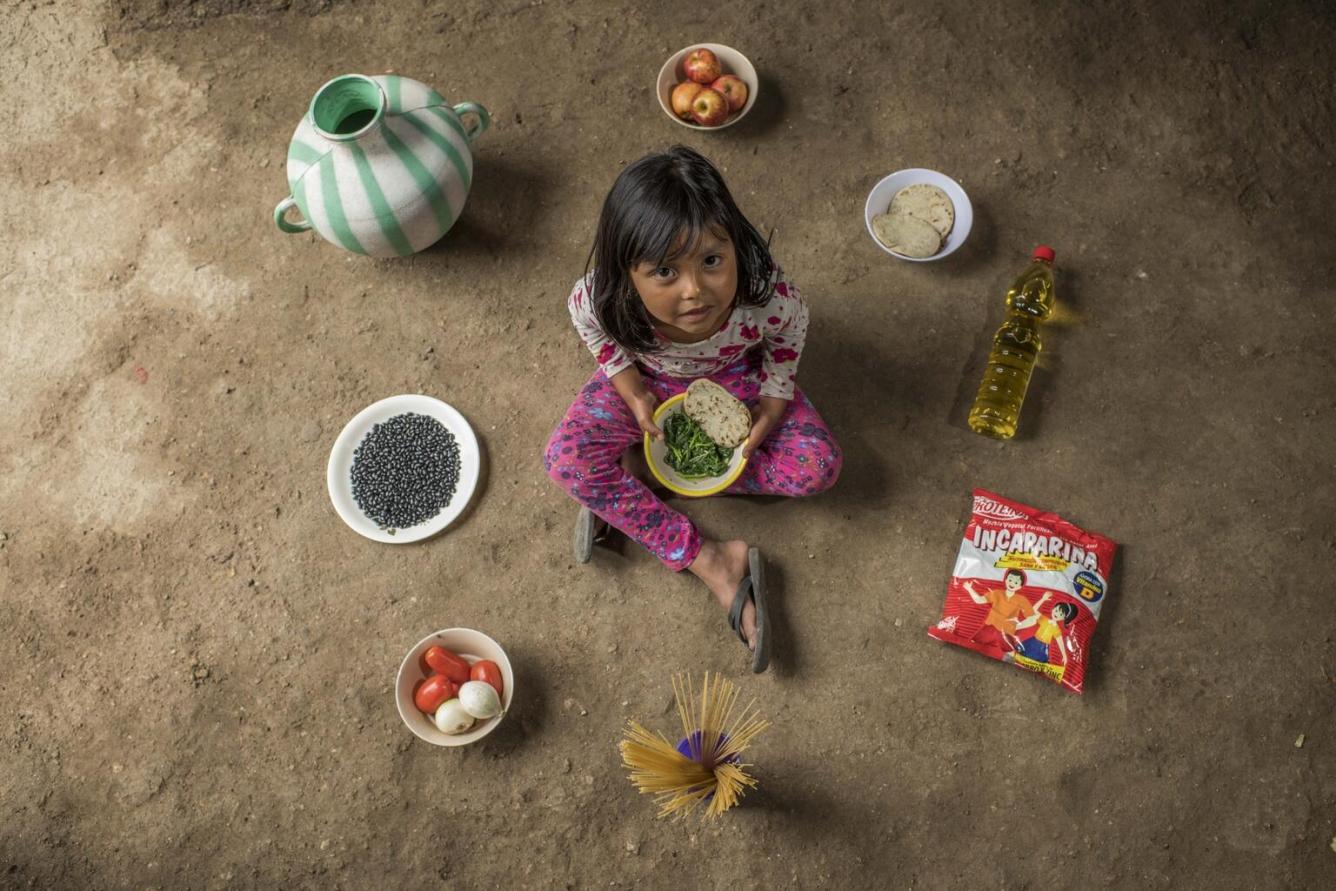 Ashley, age 6, eats a snack of amaranthus plant - her favorite food - on the patio of her house in Colotenango, Guatemala. Her mother Gloria says that it's difficult to provide healthy food for Ashley, due to the distance between their home and the closest market. Luckily "Ashley loves to eat tomatoes, amaranthus in broth or with lemon. She has eaten it since she was one year old, and I give it to her once a week."
Bangladesh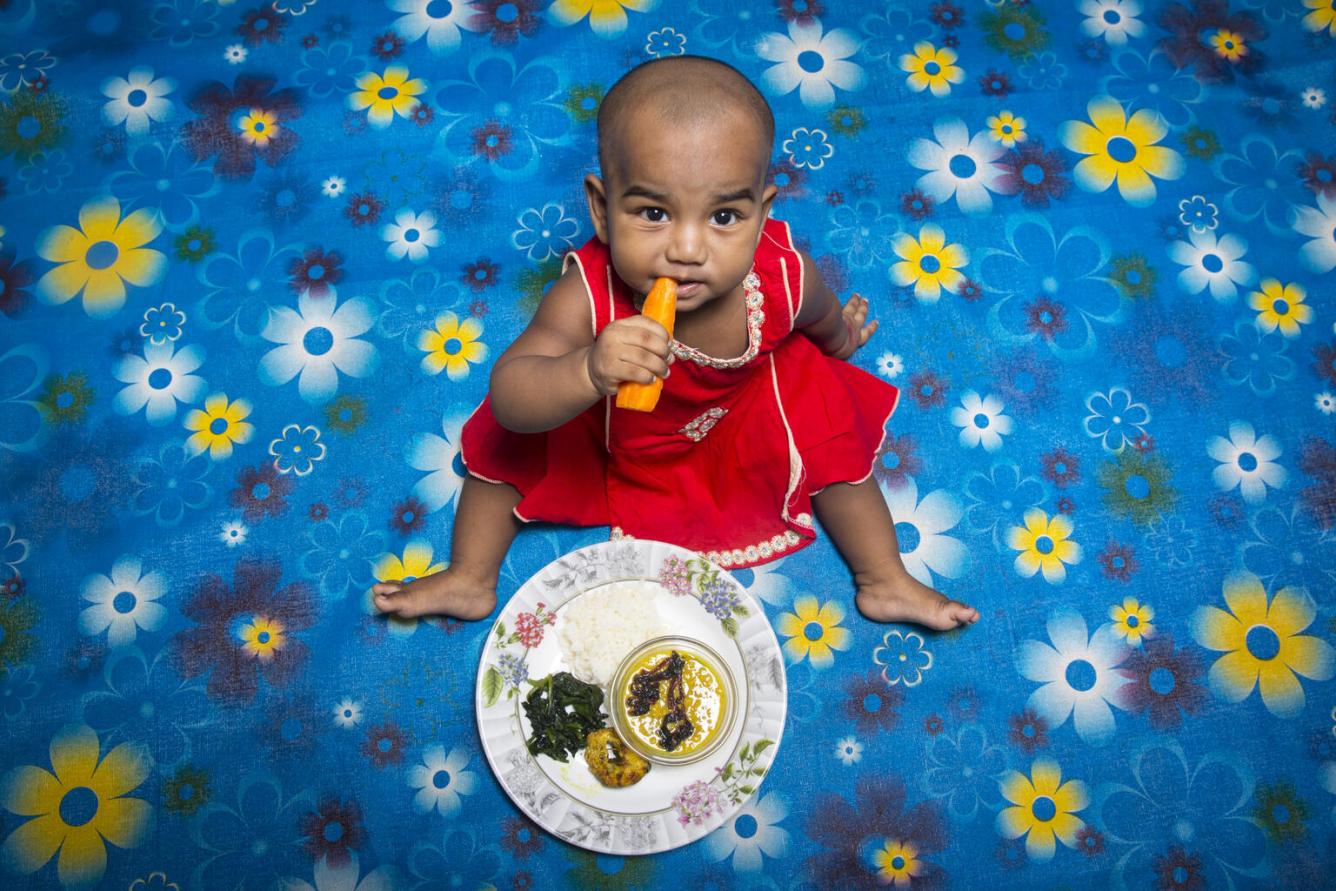 Ten-month-old-Marium eats a carrot at her home in Dhaka, Bangladesh. Marium's favourite food is porridge rice. "I also breastfeed her and give her other foods," her mother says. "I think if my child eats healthy food, she won't get sick and she'll grow up healthy. I also think she'll have a good brain if she eats good food!"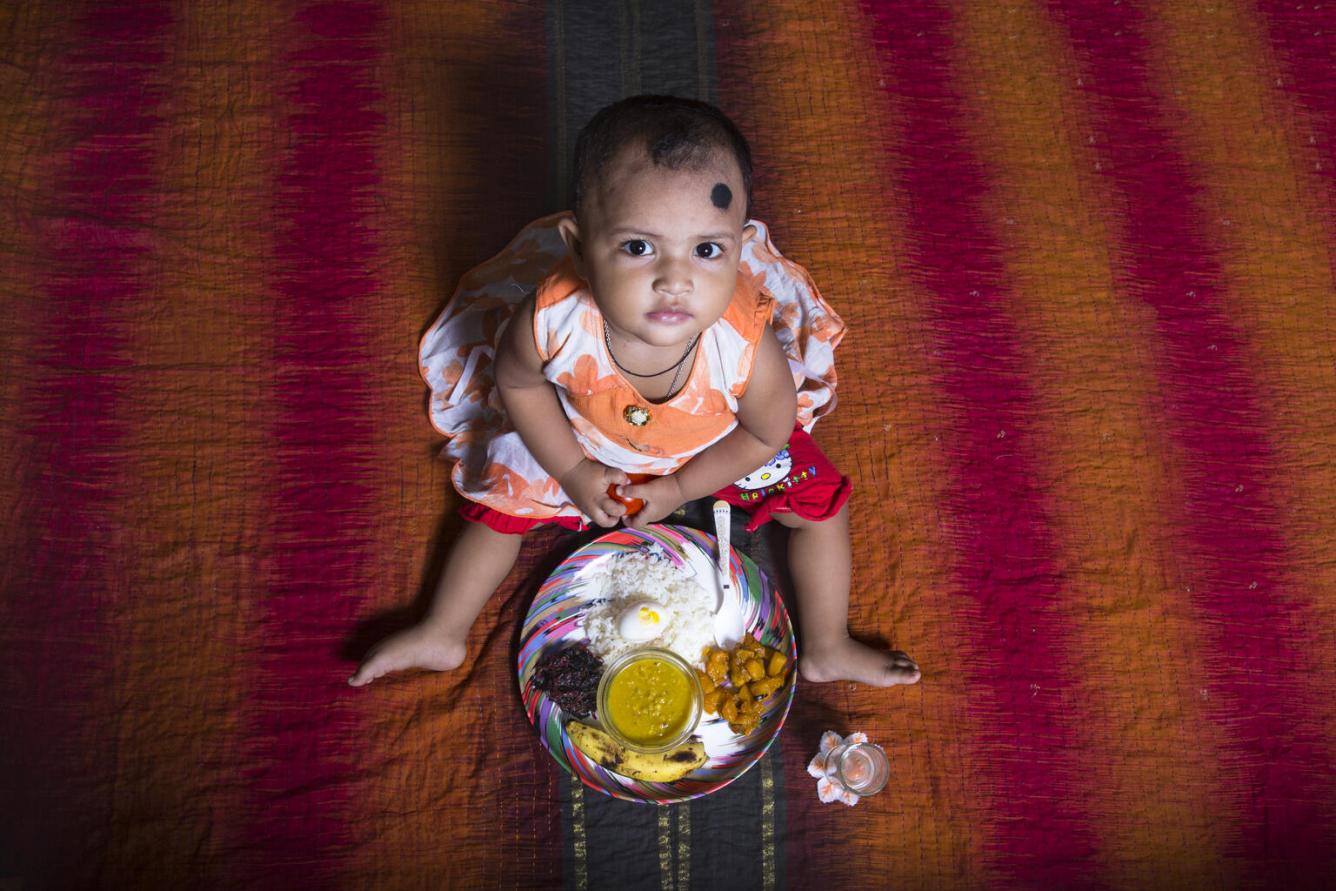 Khadija is 11 months old and enjoys eating eggs, grapes and pomegranates. "We can't give our daughter the foods we ate when we were children," her mother says. "We used to eat fresh vegetables from the fields. That's not possible here in Dhaka."
UNICEF Canada's Halloween Walk-a-thon supports the work of our four Halloween Heroes, including the Nutrition Hero, who helps make sure children have access of a balanced and nutritious diet, and can grow up happy and healthy. Click here to find out how you can support the Nutrition Hero's work this Halloween >>