2018 Yemen cholera outbreak – overview
More than 306,000 people in Yemen, including over 160,000 children under the age of 15, were vaccinated against cholera as part of a joint WHO-UNICEF campaign, with the number expected to go up as reports of the final day of the campaign come in. The six-day vaccination campaign — carried out by 3,000 health workers in three districts in Hudaydah and Ibb — was made possible by a pause in fighting, known as 'Days of Tranquility,' agreed by parties to the conflict.
The grim statistics of cholera in Yemen
Since April 2017, the cholera-related death toll has grown to staggering heights. There have been over 1.2 million suspected cholera cases and 2,515 associated deaths in the country – one of the worst outbreaks in recent history. Vaccination is critical to preventing further spread of cholera, especially amongst children.
"The success of this vaccination campaign shows what we can collectively achieve for children and families in Yemen when the fighting stops and humanitarian access opens up," said UNICEF Executive Director Henrietta Fore. "Yet the reality is that this is a quick fix. Only a comprehensive political resolution to the conflict can secure the wellbeing of children across the country over the long term."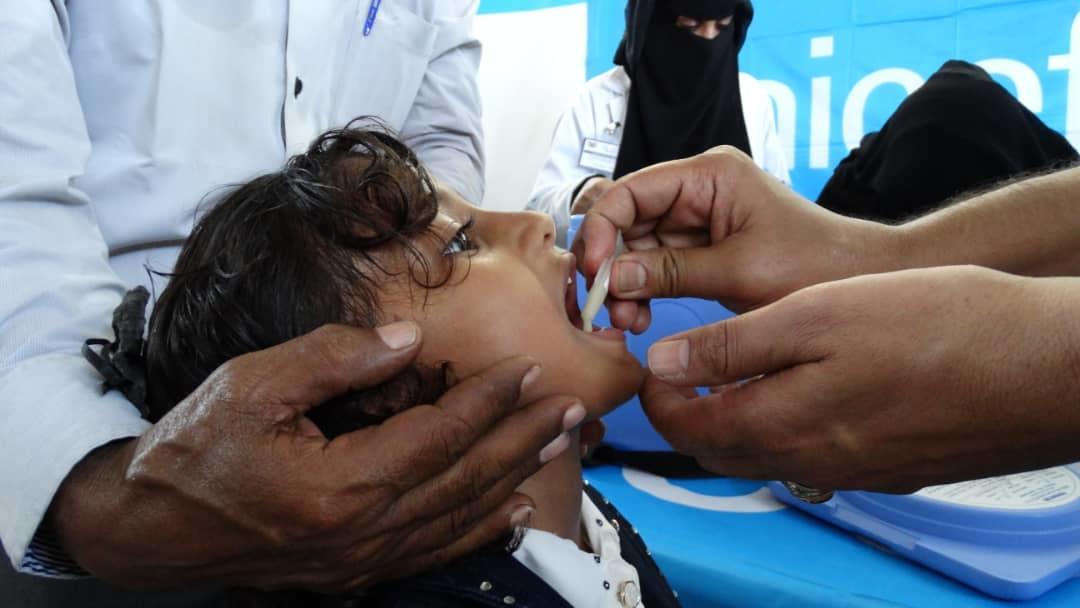 Before the end of the year, many more people will need to be vaccinated against cholera, and millions more children immunized against polio, measles, pneumonia and other preventable diseases.
Before the end of the year, many more people will need to be vaccinated against cholera, and millions more children immunized against polio, measles, pneumonia and other preventable diseases.
3 reasons why immunization against cholera is not an easy task right now
1. Crumbling health care system
Immunization is a matter of life or death for millions of people in Yemen, especially children. The country's health system is hanging by a thread: most health workers have not been paid in two years, medical equipment is in short supply, and attacks on or near critical infrastructure such as water points and health facilities continue to be a daily reality.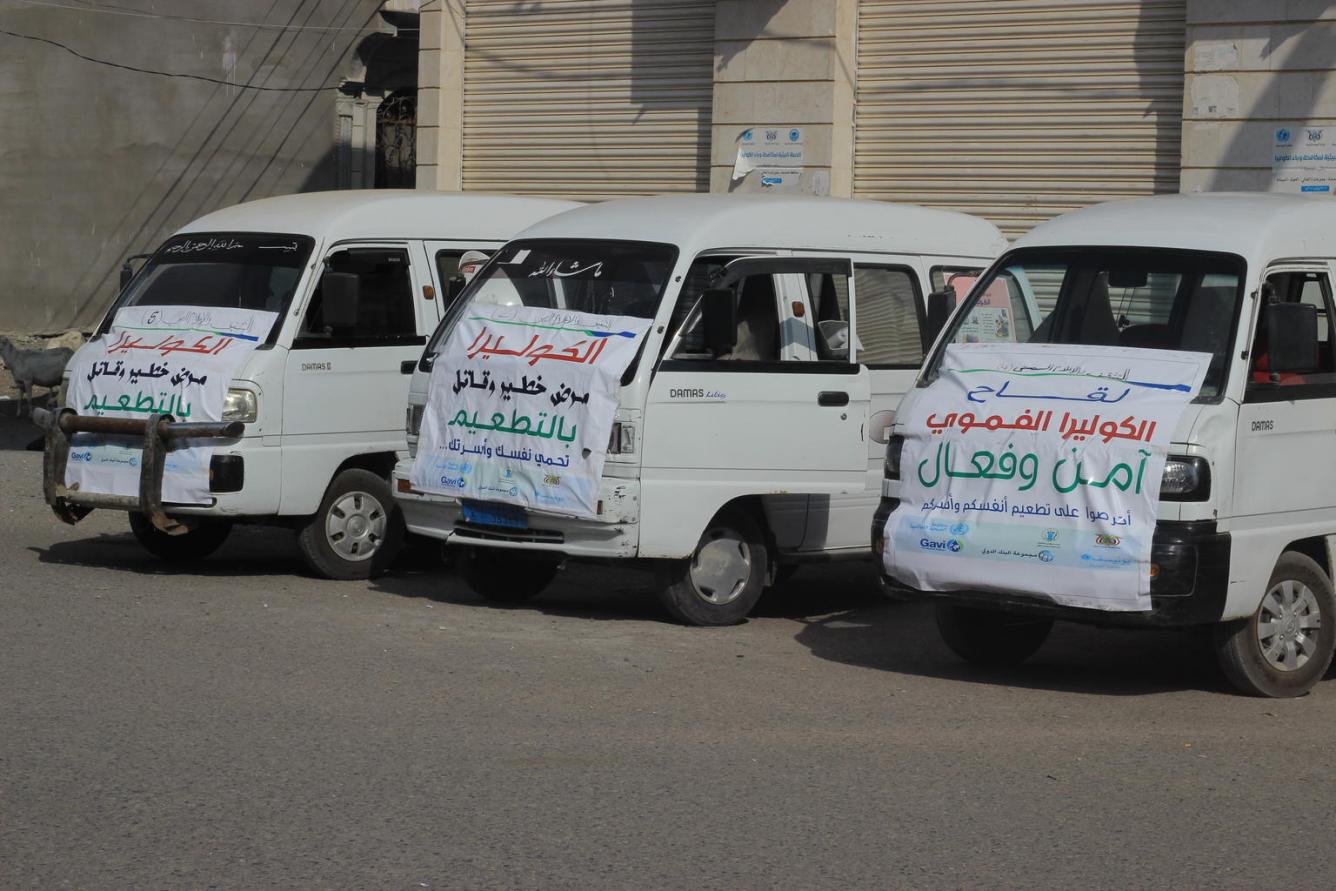 2. No clean water
In addition, water and sewage treatment services are at risk of collapse because of soaring fuel prices – meaning many of these same children and families may also be without access to safe water and sanitation. This in turn could lead to disease outbreaks, including further instances of cholera, and increased malnutrition – both of which, in combination with food insecurity, raise the risk of famine.
3. Ongoing conflict in Yemen
These conditions, devastating in their own right, are compounded by the situation in Hudaydah where violence threatens to kill children and choke off an essential supply chain of fuel and humanitarian aid that sustains 28 million Yemenis.
"The conflict in Yemen has lasted for more than three years and it has made Yemen a living hell for its population, but especially its children. There are a staggering 11 million children – or about 80% of the country's entire under-18 population – who are in need of acute humanitarian assistance," said Dr. Sherin Varkey, Deputy Representative, UNICEF Yemen. "Children in Yemen are at a great risk of severe and acute malnutrition, as well as illness. There are an estimated 1.8 million children who are acutely malnourish, including nearly 400,000 who are severely and acutely malnourished. These are children who are fighting for their lives."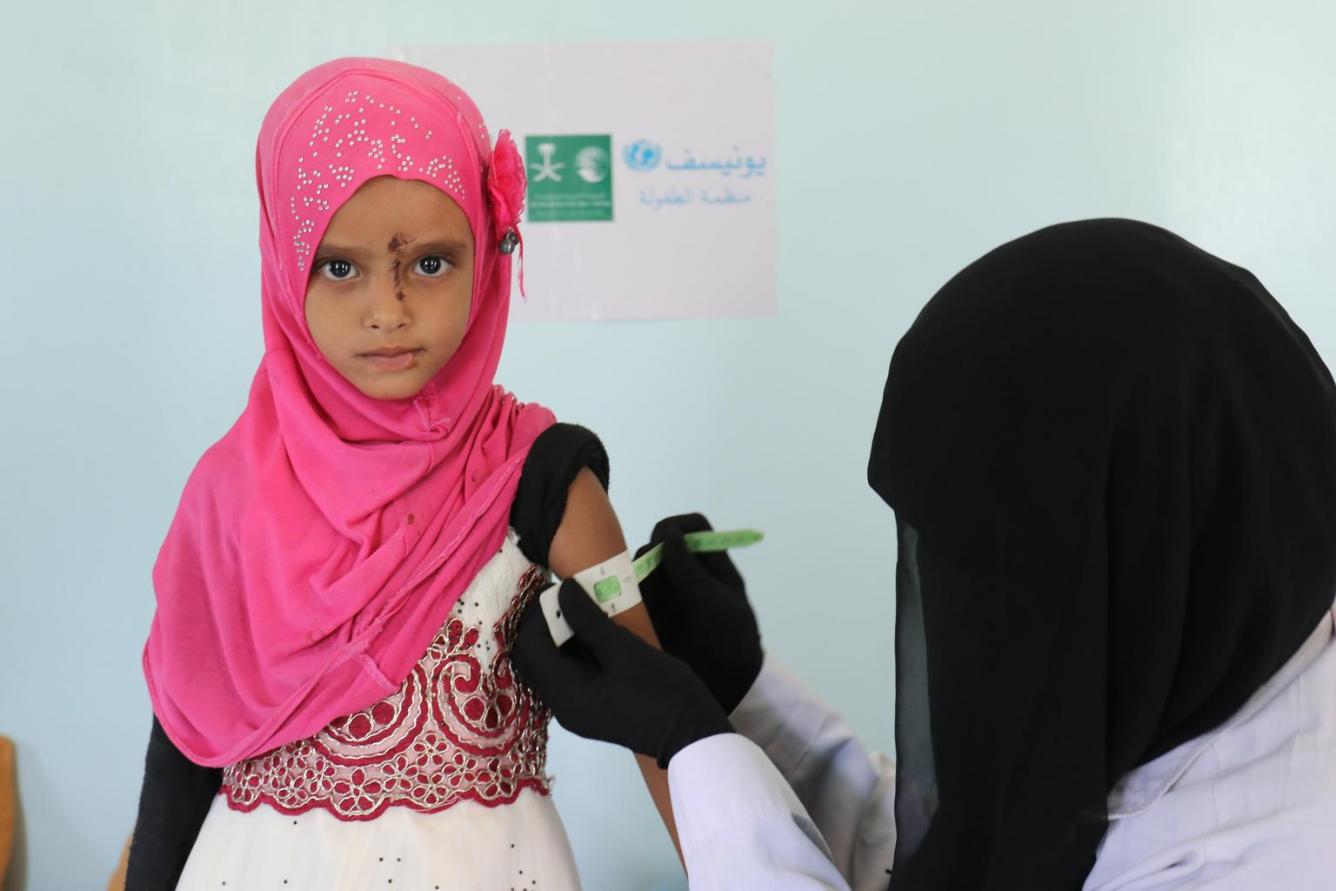 Help UNICEF continue to vaccinate children against cholera in Yemen
UNICEF continues its call on parties to the conflict and those who have influence over them to abide by their legal obligations to stop attacks against civilian infrastructure – including the port of Hudaydah – and guarantee safe, unconditional and sustained access to all children in need in Yemen.
Don't let children in Yemen die of preventable diseases.